At the beginning of the year, a Franco-Algerian businessman denounced that he was held hostage in Doha for 6 months for allegedly possessing compromising information on Nasser Al-Khelaïfi.
The home of the president of Paris Saint Germain (PSG), Nasser Al-Khelaïfi, was searched this Wednesday by the French Judicial Police following a complaint for alleged torture filed at the beginning of the year, local media reported.
An investigating judge received the sports leader to sign the domiciliary search document when he got off a plane.
The complainant, a French-Algerian businessman named Tayeb Benabderrahmane, testified that shortly after settling in the Qatari capital in 2019 to work for a human rights committee he was kidnapped in a secret prison and questioned by local police officers, supposedly because of his knowledge of compromising documents on Al-Khelaïfi. He assured that captivity, which lasted six months and included torture, It ended when he was given permission to leave the country in November 2020, after serving a few months of house arrest and on the condition that he keep the information he possessed secret.
Another name that appears in the case is that of Rachida Dati, former French Minister of Justice. Dati's offices were searched last week by the Police. The offices of two Parisian lawyers were also searched.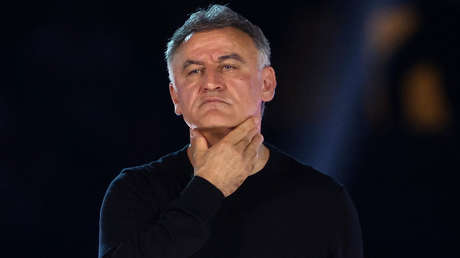 In this regard, the Parisian club assured in a statement on Thursday that Al-Khelaïfi is actually the victim in this matter. In addition, he indicated that his manager collaborates with Justice.
It is not the first time that the PSG president has faced a legal problem. In September 2022, an investigation was opened in relation to an alleged spy network of the Parisian club in which a former French intelligence officer would have participated. As a result of this case, a former butler filed a complaint for job insecurity, moral harassment and psychological violence. At the time Al-Khelaïfi described these accusations as a "media manipulation" carried out by "petty professional criminals".
Source: RT