Roscosmos previously reported that there was damage to the outer hull of a section of the Soyuz MS-22, which is why it was decided to cancel the spacewalk scheduled for this Thursday.
The leak in the cooling and thermal control system of the Soyuz MS-22 spacecraft, which, as previously reported, caused the cancellation of the spacewalk of Russian cosmonauts Sergei Prokopyev and Dmitri Petelin, may have been caused by the micrometeorite strikeRoscosmos executive director for manned space programs, Sergei Krikalev, was quoted as saying by TASS on Thursday.
"The cause of the leak could be a micrometeorite that hit the radiator" of the ship, Krikalev said, explaining that among the possible consequences would be certain "changes in the temperature regime of the instrument and assembly compartment." At the moment, he added, the experts are analyzing the effects of the leak in said compartment, in addition to monitoring the thermal balance of the entire Soyuz.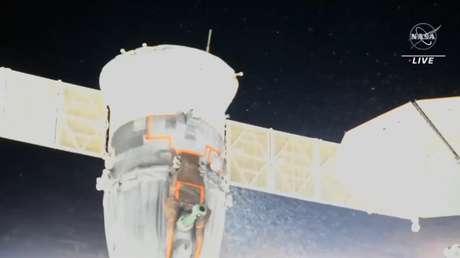 "No other changes in telemetry parameters have been detected, neither from the Soyuz spacecraft nor from the Station. [Espacial Internacional]either in the Russian or American segment, so cosmonauts are not in danger", Sergei Krikalev specified when assuring that they continue with their normal activities.
Roscosmos had previously reported the cancellation of the cosmonauts' walk for "technical reasons". Based on preliminary information, he detailed that damage was recorded to the outer hull of a section of the Soyuz MS-22. "The crew reported the activation of the ship's diagnostic alarm, which indicated a pressure drop in the refrigeration system," Roscosmos said in a statement, adding that "a visual inspection confirmed the leak".
The opening of the hatch of the small Poisk research module was scheduled for this Thursday at 05:20 Moscow time (02:20 GMT). The extravehicular activity (VKD-56) was to last six hours and 37 minutes. For the purposes of the spacewalk, the radiator heat exchanger was to be transferred from the Rassvet research module to the Nauka multipurpose laboratory module, a task accomplished by a robotic arm.
Source: RT