Recruitment methods in Ukraine are now more violent than before, according to a report by The Telegraph.
Ukraine's military leaders have switched recruiting tactics in a "desperate effort by Kiev to replenish its battle-ravaged army ahead of an imminent counter-offensive" to Russian positions, Britain's The Telegraph newspaper revealed on Saturday. According to the outlet, in recent weeks they have abandoned "the old flexible tactics" of delivering notices to people eligible to fight and have opted for more "aggressive" methods.
"Before, military subpoenas were mailed exclusively to doorsteps," said reporter Joe Barnes. "But now, the uniformed men they routinely knock on those doors and perform random checks on the streets to check the eligibility of civilians for compulsory military service," he said.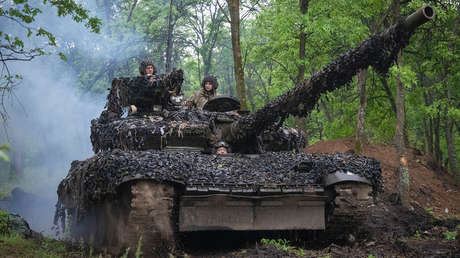 Under martial law, which has been in effect since February 2022, all men between the ages of 18 and 60 who do not have medical impediments must go to fight and are prohibited from leaving the country. Those who were prisoners of war in 2022 were supposed to be exempted from participating in hostilities, but the journalist found out that no, they too can be called back to the ranks.
It is a "broad recruiting campaign with the hope of filling the voids created by tens of thousands of casualties on the battlefield," the newspaper explains. NATO countries have sent Kiev a large number of weapons, including Britain's Challenger 2 tanks and long-range Storm Shadow missiles, "but grassroots infantry will be key to defeat the Moscow troops when the assault is launched," the author maintains.
Source: RT