The country has been involved in "the center of an international fraud scheme" with the use of these terminals, highlights a Ukrainian media.
The Starlink satellite Internet service terminals, developed by the American company SpaceX, belonging to Elon Musk, are being mass blocked in Ukraine. This was reported on Tuesday by the local portal Strana.ua., citing the founder of the organization Starlink Popular, Vladimir Stepanets.
"Many terminals have stopped working showing the message"no active account'. When trying to contact Space X technical support, the owners of these terminals receive answers about indications of fraudulent activity", said Stepanets, whose group is responsible for the purchase and repair of Starlink equipment for the kyiv Army, but also provides technical support to regular users.
From the medium they indicate that Ukraine has been involved in "the center of an international fraud scheme with the use of Starlink". In particular, intermediaries buy terminals at discounts abroad, sell them in Ukraine at a higher price, and then give up their use. As a consequence, the operator stop providing services for such devices. In addition, there is a growing trend of stolen Starlink devices arriving in the country, notes Strana.ua.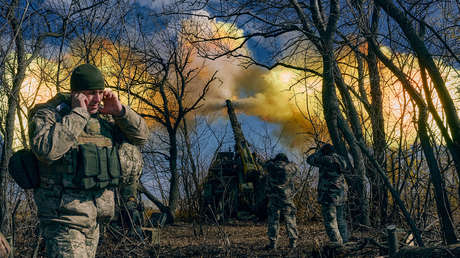 Although Ukrainians can buy terminals through the SpaceX website, there are many who order equipment from abroad to save up to 30% of the cost. "Starlink can be stolen, bought on sale for one euro (without actually paying for it afterwards), or appear as a refund," engineer Oleg Kutkov told the outlet.
Starlink in Ukraine
In mid-February, SpaceX took steps to prevent the Ukrainian Army from using Starlink terminals for drone control in armed conflict. From the company they explained the decision indicating that these devices "should not be used for offensive purposes".
Meanwhile, The Economist magazine reported, citing a source familiar with the matter, that SpaceX resorted to the use of 'geofencing' technology to block the use of its terminals in the new territories that were incorporated into Russia.
On January 13, Ukraine's Minister of Digital Transition Mikhail Fyodorov announced that 30,000 terminals from Starlink were deployed and became "part of critical infrastructure" from the country.
A few weeks later, the Ukrainian Ministry of Defense reported that they were forming "the first drone attack companies" that would be equipped with Starlink terminals and other equipment.
Source: RT