The websites of The New York Times and Reuters, as well as social networks such as Facebook and Instagram are among those affected.
The social network X (formerly known as Twitter) slowed down access to web pages that its owner, Elon Musk, does not like, reported The Washington Post on Tuesday.

The microblogging service has introduced a delay of about five seconds for users who click on the links that redirect to media such as The New York Times and Reuters, to social networks such as Facebook* and Instagram* or to platforms such as Bluesky and Substack. All of them have been previously pointed out or criticized by Musk.
The delay affected the t.co domain, a link shortening service that X uses to process each 'link' posted on the social network. Since the traffic is routed through a domain, this allows X to track the activity of the destination website and slow down your access, which could kill traffic and decrease considerably the advertising revenue of those platforms.
The problem, which was first exposed this week by a user of the Hacker News technology discussion forum, was resolved after the publication of The Washington Post article and wait times were reduced to zero seconds, although it is unknown whether normal service has already been restored for all affected pages.
"Unclear Reasons"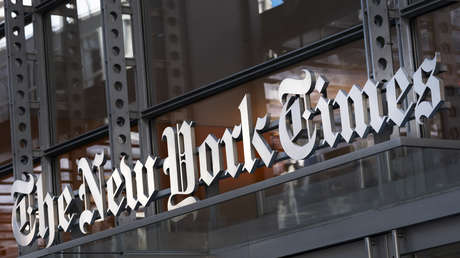 Charlie Stadtlander, a spokesman for the New York Times, said the newspaper made its own observations about the systemic delays and received no explanation from X. "While we don't know the reason behind the application of this time delay, we would be concerned pressure directed against any news organization for unclear reasons," he said.
For their part, the co-founders of Substack, Chris Best, Hamish McKenzie and Jairaj Sethi, explained that they had urged X to reverse the measure, arguing that it is a change what is "hostile" to users from the social network.
Both Musk, who defines himself as an "absolutist of freedom of expression", and the social network itself have chosen not to respond to requests for comment on what happened.
*Social network owned by Meta, classified in Russia as an extremist organization, prohibited in its territory.
Source: RT