Ukrainian authorities hope Tel Aviv will take a clearer stance on Russia's special military operation.
Ukraine has asked Israel to share intelligence information on any support Iran may be providing to the Russian military, Axios reports, citing senior Israeli officials. The issue was raised during a meeting of diplomatic officials involving Israel's Deputy Director General for Euro-Asia Simona Halperin and Ukraine's Special Representative for the Middle East Maksim Subj, held in kyiv on September 7.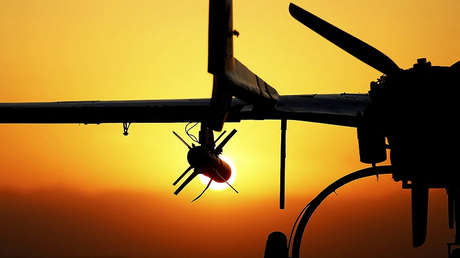 Ukraine expressed concern over reports of Iranian Shahed-136 drones appearing in combat zones. According to Israeli sources, a senior Ukrainian official confirmed that Subj met with Halperin, and that he asked him for intelligence information on Iran's alleged involvement in the conflict.
In addition, Subj declared that his country wants Israel to provide military aid, either directly or indirectly through third States, and that a "dialogue channel" be established between the two on Middle East issues to share information and intelligence.
The Ukrainian authorities hope that Israel will adopt a clearer position regarding the Russian military special operation and support Ukraine. So far, Israel has not yet imposed sanctions against Russia. Before the start of the Russian special military operation in Ukraine, the Israeli Defense Ministry had granted export licenses to Israeli companies that wanted to sell anti-drone systems to Ukraine. However, all those licenses were suspended at the beginning of the conflict.
Previously, Iran's Foreign Minister, Hossein Amir Abdollahian, assured that his country has never had the intention of "helping any of the parties involved" in the conflict on Ukrainian territory. The Kremlin has also denied reports of buying drones from the Persian nation.
Source: RT