This Tuesday, Honduran President Xiomara Castro announced that she had instructed her country's foreign minister to manage the opening of official relations with Beijing.
The US would be pressuring Honduras to reconsider its idea of ​​establishing diplomatic relations with the People's Republic of China, which would mean a change in its position on Taiwan, Reuters reported on Saturday, citing sources familiar with the matter.

"Really, we don't know if it will be days, weeks, or months. Is it a bargaining tactic? We don't know for sure, but we will continue to defend our position"A government official from the North American country explained to the British agency.
Several US and Taiwanese officials said that while the announcement was not a surprise, given that it was a 2021 campaign promise by current Honduran President Xiomara Castro, they were caught off guard by the tweet and the timing.
This Tuesday, Castro announced that he had instructed the country's foreign minister, Eduardo Enrique Reina, to manage the opening of official relations with Beijing, detailing that it is a "show" of his "determination to comply with the Government Plan and expand the borders with freedom in the concert of the nations of the world".
The establishment of diplomatic relations with China would mean a break with Taiwan, given that, under its one-China policy, which understands that the island is an inalienable part of its territory, Beijing does not accept relations with nations that maintain official ties with the same.
"Correct option"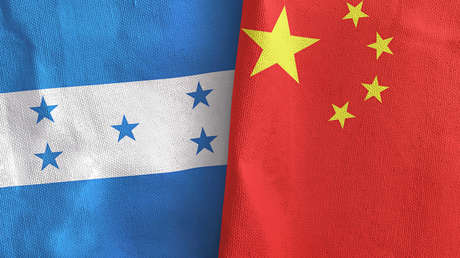 After learning the news, China celebrated the decision of the Central American country. "It is the right choice according to the general trend of historical development and progress of the times," said Wang Wenbin, a spokesman for the Chinese Ministry of Foreign Affairs.
For its part, the Chancellery of the asian island issued a statement expressing its "major concern" by the announcement of Tegucipalpa. "Taiwan asks Honduras to consider the matter carefully so as not to fall into China's trap and make a wrong decision that undermines its longstanding bilateral friendship with Taiwan," the text reads.
Honduras is currently one of the fourteen countries that maintains diplomatic ties with Taipei, among which are Belize and Guatemala. Since 2016, when Tsai Ing-wen was elected president of Taiwan, Panama, El Salvador, and most recently Nicaragua have switched sides.
Source: RT