In 2022, the figure reached about $28 billion, compared to $15.5 billion in 2021, according to Foreign Policy.
US arms sales to NATO members almost doubled in 2022, Foreign Policy collects on Thursday.
In 2021, the US Administration approved 14 possible transactions with NATO allies for a value of about $15.5 billion, while in 2022 24 arms sales were authorized for an amount of about $28 billion. This sum includes purchases from Finland, which acquired US weapons worth 1.24 billion dollars.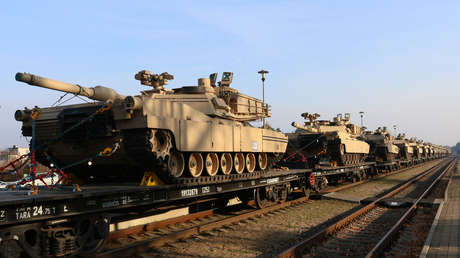 Other active buyers of US arms are Poland and the Baltics. In early December, the sale of 116 Abrams tanks to Warsaw was approved, and earlier the US State Department authorized supplies of HIMARS multiple launch rocket systems to Estonia and Lithuania. At the beginning of 2023, it is expected to authorize the same transaction with Latvia.
The conflict in Ukraine plays a big role in the growth of arms sales, says Atlantic Council analyst Rachel Rizzo. "Europeans are extremely worried that they don't have enough military equipment after supplying so much to Ukraine," she said, adding that the US sells European countries the weapons they need to replace the weapons they themselves have sold to kyiv. However, the situation "also underlines that Europe needs to get its act together in the field of security and defense."
Last week The Washington Post reported that the fighting in Ukraine has exposed US "strategic planning failures" while revealing "significant loopholes" in Washington's and NATO's military industrial base.
Source: RT