The 'King' of football was admitted this Wednesday due to widespread swelling throughout his body.
Edson Arantes do Nascimento, better known as 'Pele', was diagnosed this Wednesday with a bronchopneumoniaaccording to a report from the Albert Einstein Hospital, to which the ESPN network had access.
The three-time world champion had been admitted the same day to the health center, south of Sao Paulo, due to generalized swelling throughout his body, for which he was undergoing various tests.
Bronchopneumonia is an inflammation that spreads through the bronchi and alveoli, which form the lung. However, in some cases it can affect more areas of the lung, causing significant deterioration of the organ.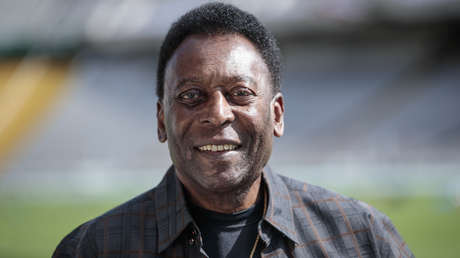 fight with cancer
The 82-year-old Brazilian idol is undergoing various tests to further analyze the problems detected in the organs affected by the metastasis of the colon cancer that he suffers.
In the midst of concern for Pele's health, his daughter, Kely Nascimento, spoke through social networks to convey calm and inform that her father did not go to the hospital by "surprise".
"The media is going crazy again and I want to calm things down a bit. My father is hospitalized (…) there is no surprise or emergency," he declared.
Source: RT