Satellite data shows that the magma is rising to the surface and is currently 1 kilometer deep.
More than 11,500 earthquakes have been recorded in the areas surrounding the Icelandic volcanoes of Fagradalsfjall and Keilir, in the reykjanes peninsulaafter the region was struck on July 4 by a swarm of tremors, reports the local press.
It was the population of the extreme south-west of Iceland that felt the greatest impacts of the instability of geological faultswhich experts consider to be the sign of a possible future volcanic eruption.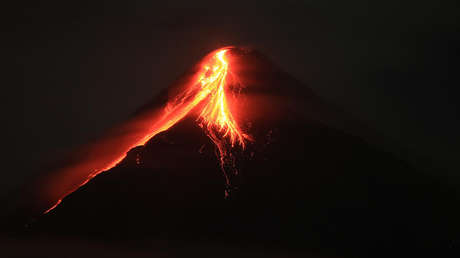 A magnitude 4.5 earthquake It was registered this Saturday in this peninsula and was also felt in Reykjavik, the capital of the country. Meanwhile, on July 7, more than 480 tremors, the largest of them of magnitude 4.5, occurred near the island of Eldey, close to Reykjanes. A day earlier, in that same area, a another series of earthquakesreported the Icelandic Meteorological Office.
Although the seismic activity in the vicinity of the volcanoes has decreased, the deformation of the earth's crust suggests that the magma is rising towards the surface. An InSAR image based on satellite radar data revealed that, from June 28 to Thursday, the upper level of the dike had reached 1 kilometer depth. Furthermore, it has been shown that the magma now flows almost twice as fastcompared to the period leading up to the eruption in August 2022. However, the total volume of magma that has reached the top of the crust is similar, at around 12 million cubic meters.
Icelandic Meteorological Office natural hazards expert Lovisa Mjoll Gudmundsdottir explained that there have been many small, dense quakes that can barely be measured, which could indicate that the magma is 'struggling' to come to the surface. The Scientists do not rule out that a new volcanic eruption will take place in Iceland, much stronger than the one that occurred last year.
Source: RT