The law requires dog owners to acquire a free genetic identification made by a veterinarian using a saliva sample from their pets.
Dog owners in the city of Beziers, in the south of France, must carry a genetic passport of their pets, to determine the origin of animal droppings on the street and facilitate the process of fines and sanctions, reported this Sunday the France Bleu news channel.
"We have made a count and we collect more than 1,000 scraps per month, sometimes many more, just in the center of the city. This cannot continue like this," declared the mayor of the city, Robert Menard.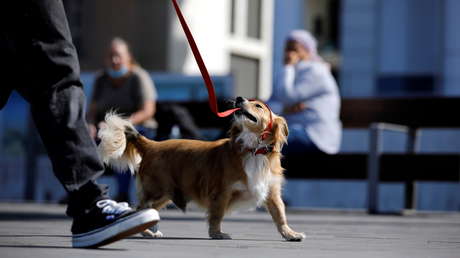 Through a decree, the mayor implemented a law that requires dog owners to purchase a free genetic identification done by a veterinarian through a saliva sample from their pets, to allow their transit through the center of Beziers.
"In Spain, Italy and the United Kingdom, in cities like Valencia they have forced the owners [de los perros] go to your veterinarian to obtain this genetic test," Menard added. "Valencia has confirmed that he has considerably reduced the number of droppings," he commented.
In fact, in Valencia it was achieved reduce dog feces on the streets by 90% in 6 months thanks to a similar measure.
According to the planned plan, people who do not carry the genetic passport of their pet will be fined 38 euros (about 42 dollars)meanwhile, if dog droppings are found on the street, the genetic data will be analyzed and reviewed by the police, which entails a fine in the cleaning bill of 122 euros (about 137 dollars).
The decree will be in force until July 2025 and will have flexibility with the people who circulate as tourists.
Source: RT