The parents of Debbie Lynn Randall, murdered when she was 9, died without knowing who killed their daughter. However, her brother attended the press conference where the identity of the culprit was revealed.
US authorities managed to identify the alleged perpetrator of the crime against a girl who was kidnapped, raped and murdered more than 50 years ago. The news was announced at a press conference this Monday by Cobb County district officials (Georgia, USA), local media reported.
The victim, Debbie Lynn Randall, who was 9 years old, disappeared on January 13, 1972 while returning from a laundromat less than a block from her home. After a search in which thousands of people participated, the little girl's body was discovered 16 days later. Authorities determined that she had been sexually assaulted and strangled.
As part of the investigation, spilled laundry detergent was found in a parking lot in front of the girl's home and two young men reported seeing a dark van in the area. Debbie is believed to have been kidnapped.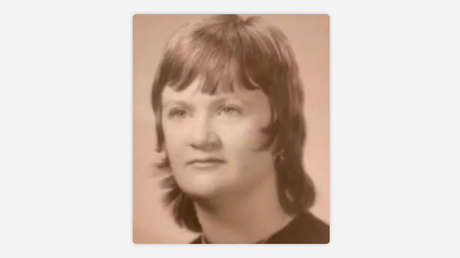 A suspicious hair was recovered from the victim's body and from the crime scene A piece of cloth. Although hundreds of leads were followed, none pointed to a culprit and the case remained unsolved for decades. In 2001, the FBI tested hair, ruling out many potential suspects. Subsequently, with advances in genetic genealogy, Detectives got some answers about the killer.
In 2015, the circular cloth found near Randall's body was sent for analysis with enhanced forensic technologies, resulting in a "partial profile attributed to an unknown male," Cobb County District Attorney Flynn D. Broady said. . Four years later, the research received additional funding for DNA testing and last year a Florida laboratory returned a suspect profile.
"Dismiss any doubt"
The researchers linked the genetic material to a particular family and comparative DNA tests with that of the fabric matched the genetic signature of a distant relative: William Rose. The man had committed suicide in 1974, at the age of 24. Debbie Lynn Randall's parents died without knowing who killed her daughter. However, her brother attended the press conference where the killer's identity was revealed.
"We exhumed the suspect's body to perform DNA testing and rule out any doubt," Broady said.
Rose had never been on authorities' radar during the investigation. Although it is believed that the criminal did not know his victim, the Police confirmed that he had relatives in the area where Randall lived, so he probably visited that place frequently.
If you liked it, share it with your friends!
Source: RT