The Italian school authorities considered that the teacher's pedagogical methods were "incompatible with teaching".
Italian educational authorities have fired a philosophy and literature teacher, who taught at a secondary school in the town of Chioggia, for being absent for 20 of the 24 years she had been on the job, official media report.
According to the reports, in order not to teach classes, Cinzia Paolina De Lio, the teacher, had disabilities due to illness, requested vacations and days of administrative leave to attend various conferences.
In the only four months in a row in which she taught her class, the accusations against her point out, the teacher caused discontent among the students due to her lack of preparation and assigning grades randomly without considering the academic achievement of the pupils. In addition, she improvised the lessons and even went so far as to show up without textbooks.
Due to the complaints against De Lio, the school principal requested that the school authorities evaluate her performance as a teacher. After three days of supervision, an official from the Ministry of Education called her work and her pedagogical methods "incompatible with teaching", causing her dismissal in 2017.
Appeal the decision of the authorities
Given the Ministry's decision, the professor filed a legal appeal to avoid being fired, arguing before a labor court in Venice for her academic freedom. She finally won the appeal, since the judge considered that the ministerial inspection had been too short to assess her quality as her teacher and justify her dismissal.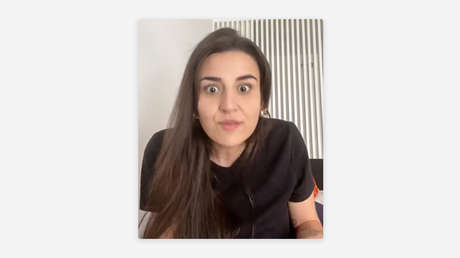 However, this resolution was appealed by the Ministry and taken before a court, which finally decided to annul the first sentence considering the "absence of sustainable criteria in the attribution of grades, the lack of clarity and confusion in the explanations and the improvisation of his classes", among other factors, confirming his dismissal due to his "permanent and utter ineptitude" when it comes to teaching.
De Lio, who boasts of having higher education as a pianist and specializing in new technologies and school autonomy, therapy with animals, criminology and specific learning difficulties and mental health in adolescence, pointed out that at the time he will testify before the media to "reconstruct the truth of the facts of this absolutely unique and surreal story".
If you liked it, share it with your friends!
Source: RT