The investigation determined that Alondra Abigail and Edith Azucena Casas Hernandez received constant gifts so that they would be continuously connected.
The authorities of the Mexican state of Nuevo Leon have been able to locate two 17-year-old twin girls who had been reported missing on February 4, in the San Juan de Guadalupe neighborhood, in the municipality of Monterrey.
Alondra Abigail and Edith Azucena Casas Hernandez returned home under their own power, in good health, and they assured that they had not been victims of any crime. However, the Nuevo Leon State Attorney General's Office specified that the reason that caused the sisters to disappear from their home during all this time will continue to be investigated.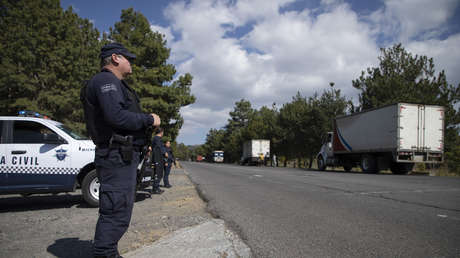 "Until now, the investigations continue to find out the causes of his disappearance, as well as the work to rule out physical or psychological effects," the statement reads. According to the young women's mother, Azucena Hernandez, her daughters did not have the financial resources to leave on their own.
Likewise, during the search for the minors, it was determined that both belonged to an online religious cult and constantly received gifts such as mobile phones or tablets so that they were continuously connected, local media reported.
"They began to join that church that calls itself the 'Church of Almighty God', and they were connected 24/7, they talked and received calls and messages from those brothers," explained Hernandez, noting that the adolescents' character worsened since they became part of the cult a year and a half ago. "They were always defensive, I couldn't comment because they told me it was wrong, and that it was a sin," she commented.
Source: RT