The USS Albacore was last seen refueling at Midway in October 1944.
The remains of a US submarine that went missing during World War II have been discovered near the Japanese island of Hokkaido.
The Naval History and Heritage Command (NHHC) confirmed that it is the USS Albacore (SS 218), according to a statement from the agency.
The submersible was identified thanks to data and information provided by researcher Tamaki Ura, from the University of Tokyo. Ura had analyzed reports from the Japan Center for Asian Historical Records about the USS Albacore, which is supposed to be collided with a mine in November 1944.
Using a remote control vehicle, the Ura research team found the site of the shipwreck and documented the underwater wreckage.
Although the unfavorable underwater conditions – strong currents, poor visibility and abundant marine flora – prevented clear images from being obtained, it was possible to record certain peculiar features that allowed the Gato class submersible to be identified, as it coincided with the documented modifications that had been introduced before his last voyage.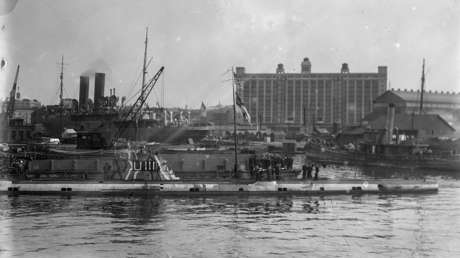 The NHHC thanked Ura and his team for their efforts in the discovery of the USS Albacore. In addition, he noted that the military shipwreck is protected by US law and falls under the jurisdiction of the NHHC, as it represents the final rest of the crew and must be treated with respect by all parties.
Built by the Electric Boat Company in Groton, USS Albacore entered service in June 1942. Before being lost in 1944, sank 10 enemy shipsincluding six warships.
The submarine refueled its tanks at Midway Atoll, in the mid-Pacific, on October 28, 1944, and never returned. A Japanese patrolman recorded a underwater explosion and the surfacing of fuel and cargo debris off the northeast coast of Hokkaido on November 7 of that year.
Source: RT