The explorers who made the discovery will try to identify its owner and for this they plan to use artificial intelligence.
A necklace adorned with a megalodon shark tooth was found during 3D digital scanning of the Titanic's wreckage, ITV reported last week. Richard Parkinson, chief executive of UK-based deep-sea mapping company Magellan, said this find was "stunning, beautiful and impressive".
"What is not widely understood is that the Titanic is split into two parts and there is a three-square-mile debris field between the bow and stern," Parkinson said. "The team mapped the field in such detail that we were able to identify those details," she added.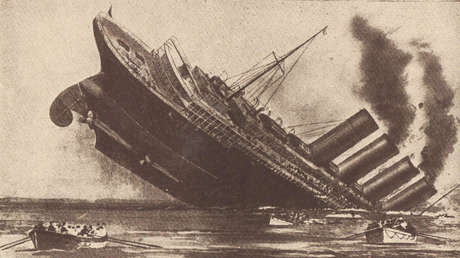 The company has an interest in identifying its owner and for this they plan to use facial recognition technology powered by artificial intelligence (AI). With your help they hope to monitor the images of the passengers, in the hope that they can identify the jewelry they wore while boarding the liner. Also will use AI to contact the relatives of the 2,200 passengers who were aboard the Titanic when it sank 111 years ago. The exploration team said that due to a pre-existing agreement, it is not allowed to remove artifacts from the wreckage.
Source: RT