The 10-meter-long ship was found at a whopping 410-meter depth and belongs to the era of the transition from Viking ships to medieval designs, 700 years ago.
Marine archaeologists discovered the remains of a ship that could be one of Norway's oldest shipwrecks while mapping a lake with the aim of locating tons of explosives dumped there by a munitions factory between the 1940s and 1970s.
It is believed that the ship could be more than 700 years old, details Science Norway.
The discovery was made in Lake Mjosa, the largest in the country, located about 100 km north of the capital, Oslo. Locals refer to it as a fjord (a narrow coastal inlet to the sea), as trade routes ran through its waters during medieval times.
Sonar images show the hull of the wooden boat, about 10 meters long and 2.5 meters wide, at a depth of about 410 meters.
The shape of the ship suggests it was built about seven centuries ago, shortly after the transition from Viking ships, which were nearly the same at both ends, to medieval designs, with a distinctive bow and stern, according to Oyvind Odegard, a marine archaeologist. from the Norwegian University of Science and Technology.
"We only have acoustic images [de sonar] from the wreck," the scientist told Live Science. "But from the data, it appears that there is an outline of something that could possibly be a stern, and if that is the case, then there were no [barcos de ese tipo] until the year 1300," he explained.
To reach such a conclusion, the experts made a three-dimensional model of the wreck from various acoustic images.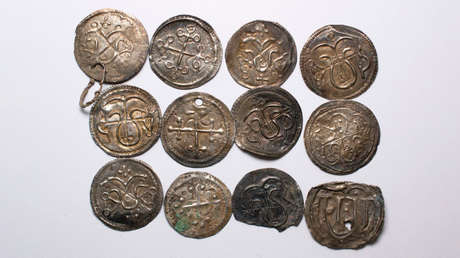 Odegard suggested that the ship would have had a single mast with a square sail, much like a Viking ship, but apparently had a central rudder instead of the traditional Viking rudder, located on the right side of the hull.
Archaeologists remarked that at the beginning of the 12th-13th centuries, Lake Mjosa was the scene of important naval battles, as well as serving as a route for transporting goods to or from Oslo.
For this reason, the researchers believe that in the future they will find more ships under its waters.
"Because this is a freshwater lake, the wood of the ship is preserved. The metal may rust and the ship may lose its structure, but the wood is intact. A ship similar to the one we now find would not have survived more than a few few decades if it had sunk on the coast," concluded Odegard.
Source: RT