An Afghan couple has sued a Marine and his wife for allegedly kidnapping their adopted daughter after a US Special Forces raid on Afghan territory in 2019.
An Afghan couple who came to the United States as refugees and sued a member of the US Navy and his wife for allegedly kidnapping their adopted daughter, denounced that their situation is still unresolved.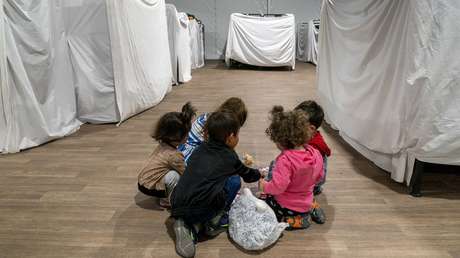 The case gained media importance at the end of October, and even reached the highest levels of the US government. "We are all concerned for the well-being of the girl who is at the center of this issue," White House press secretary Karine Jean-Pierre said at the time.
The Afghan woman, adoptive mother of the girl, thought that, after the public intervention of the White House, the minor would finally be returned to her. "We thought that after a week she would return to us," she was quoted as saying by AP.
However, after two months the baby is still with Marine Joshua Mast and his family, who claim in court documents that they legally adopted the girl and that the Afghan couple's accusations are "outrageous" and "undeserved."
Last month, the US Department of Justice filed a motion to intervene in the legal dispute over the fate of the girl, arguing that the adoption should never have been granted to Mast and that the case be transferred to federal court. However, the request was denied by a presiding judge of the Circuit Court.
controversial adoption
The little girl, when she was still a baby, had been rescued in 2019 from the rubble of an Afghan village after a US Special Forces raid that killed his parents and five siblings. After spending months in a US military hospital, her cousin and his wife, a newlywed couple, adopted her.
Subsequently, the couple and the girl managed to move to the US thanks to a lawyer from the military institution, Joshua Mast, during the chaotic withdrawal of US troops from Afghanistan in August 2021.
However, upon arriving at the Washington airport, Mast ushered them away from the international arrivals line and took them to an inspection officer. At the time, they were shocked when the Marine presented an Afghan passport for the girl bearing the name Mast.
The couple denounced that Mast, after showing documents that endorsed his custody, took the girl five days after her arrival in the US and since then they have not seen her again. "After they took her away, our tears never stop," the woman told the news agency. "Right now, we are just corpses. Our hearts are broken. We have no plans for a future without her. Food is tasteless and sleep gives us no rest," she added.
Source: RT