The decision came this week after a five-year legal battle between the owner of several coffee shops and authorities in Everett, Washington.
The regulation on the dress code of the city of Everett, in the state of Washington (USA), according to which waiters must cover their bodies at work, has been declared unconstitutional by a federal court, local media report .
The decision came this week after a long five-year legal battle between local authorities and Jovanna Edge, owner of several coffee shops where baristas in bikinis work, on the rights of female employees to wear what they want.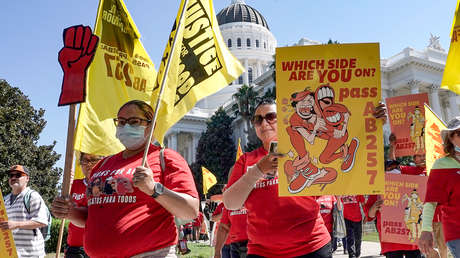 The US District Court in Seattle found that the rule imposed by the Everett government violated the provisions of equality protection found in the constitutions of the United States and the state of Washington.
According to the verdict, the regulations had, at least in part, a purpose discriminatory on the basis of sexsince "it is difficult to imagine how such an ordinance would be applied equally to men and women in practice".
"The dress code ordinance prohibits clothing that is typically worn by women and not by men, including mid-waisted and backless tops, as well as bikinis," Judge Ricardo Martinez ruled. "There is evidence in the act that the profession of barista in a bikini – clearly a goal of the ordinance – is entirely or almost entirely female," reads the sentence.
The court ordered the city of Everett to meet with the plaintiffs within 14 days to discuss next steps.
In a written statement to KIRO 7, Everett Communications Director Julio Cortez explained that the city spent more than $370,000 to defend the ordinance for the sake of "young women who reported seeing themselves forced to perform sexual acts to keep their jobs at certain coffee shops.
"The goal has always been to protect these women from the owners of the establishments who, through intimidation and financial pressure, forced these young women to perform illegal acts with customers," Cortez said. "We are disappointed with the court's decision and, while we study the next steps, we hope that these young women will be protected and respected," she added.
Source: RT