These biomaterials are expected to help study Usher syndrome, which causes vision to decline over time.
A team of researchers has succeeded in growing minieyes from human stem cells that could help study blindness caused by a rare genetic disease called usher syndrome and potentially find treatments for the disorder, according to a new study from the University College of London.
Thanks to those retinal organoids developed in laboratory, scientists can now study the light-sensing cells in the eyes on an individual level and in more detail, reports ScienceDaily. Thus, they can see the tiny molecular changes in the rod cells before they die.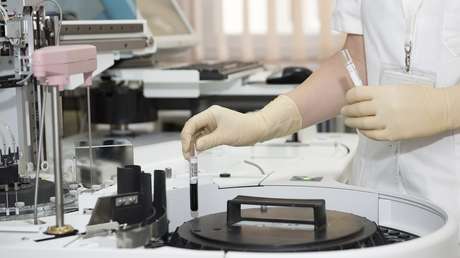 Using these minieyes, the scientists discovered that Mullerian glia, cells that play an important role in maintaining the structure and function of the retina, are involved in vision loss.
In addition, the researchers determined that the cells of people with Usher syndrome have abnormal genes that respond to stress and the breakdown of proteins. As they assured, reversing these processes could be the key to prevent the progression of this condition hereditary.
Since the organoids are grown from cells donated by both patients with the disorder and healthy individuals, the scientists will also be able to compare healthy cells with those that lead to blindness, which could provide insight into the changes that occur. produced in the eye before vision begins to deteriorate.
Source: RT