This procedure supposedly does not cause any pain and would replace the lethal injection.
The US state of Alabama is preparing to use a new, never-before-tested nitrogen hypoxia execution method to sentence an inmate to death later this month.
According to James Houts, the state's deputy attorney general, it is "highly likely" that the nitrogen hypoxia available for Alan Eugene Miller, convicted of killing three men in a drive-by shooting in 1999. His execution date is currently scheduled for September 22 by lethal injection, they collect local media.
The new method, which has been licensed in Alabama, Oklahoma and Mississippi, causes death by replacing oxygen with nitrogen. The prisoner has to wear a plastic mask or hood, breathe nitrogen and succumb to the gas in a matter of minutes, supposedly, without feeling any pain.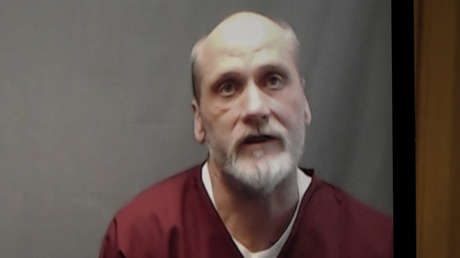 The possibility of implementing this method arose in a recent court hearing over Miller's claim that prison staff lost their documentation several years ago. The lawyers pointed out that the 57-year-old inmate submitted a form in which he chose this method of execution instead of a traditional lethal injection by fear of needles.
"Had the State not lost Miller's form, Miller would be executed by nitrogen hypoxia," they wrote in the court filing seeking to block his execution by lethal injection.
For its part, the Alabama Attorney General's Office argued that there is no evidence that this has happened. The final decision on whether to use the new method rests with Corrections Commissioner John Hamm, and litigation on the matter is likely, Houts said.
Alabama has not yet developed a system for carrying out nitrogen killings, so no execution dates have been set for inmates who opt for it. Mara Klebaner, Miller's defense attorney, said her legal team needs more information about the procedure, adding that they don't want her client to be "a test object for an untested execution method".
Source: RT