After years of wrangling, the city council finally voted to rename the road located in the community of Guelph.
The authorities of the city of Puslinch in the province of Ontario (Canada) decided to change the name of a controversial street called 'Swastika Trail' ('Route of the swastika', in English) due to its relationship with hate and white supremacy.
After years of wrangling, the city council finally voted to change the name of the trail located in the community of Guelph to 'Holly Trail'.
Local residents have called for the change for decades, arguing that it does not comply with the policy that prohibits discriminatory names or that they have a negative meaning or commonly recognized offensive, pick up local media.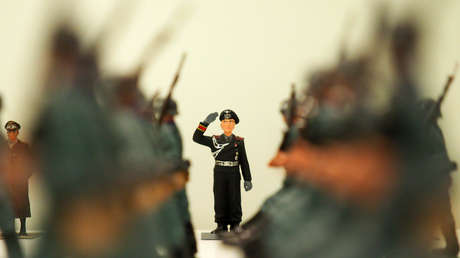 "The swastika is the most recognized hate symbol universally in Canada today. It is symbolic of the genocide experienced by Jews during the Holocaust in which six million innocent men, women and children were slaughtered simply for being Jewish," wrote Bernie Farber, president of the Canadian Anti-Hate Network. "Sadly, it continues to be used today to rally neo-Nazis and to intimidate protected minority groups," he added.
Likewise, Jaime Kirzner-Roberts, director of the Friends of Simon Wiesenthal Center, an institution dedicated to documenting the victims of the Holocaust, stressed that the swastika has become, both for the Jews and for other groups persecuted by the Nazis, "the last horror symbolof mass murderof the crimes against humanity".
For his part, the city's mayor, James Seeley, who was the only one on the council to vote against the change "because this is a private road", pointed out that "the federal government has not prohibited the symbol or the word because it is protected perhaps from a distance through the Charter of Rights and Freedoms".
Likewise, some local residents on the 'Swastika Trail' have supported keeping the name, rejecting the hatred associated with the word, as in the past, it was suggested that its use had no Nazi-related origins and was intended to present a more positive idea.
In this sense, the counselor Sara Bailey recalled that "the understanding of the word swastika has been used in the private street since the early 1900s", a time when it was "considered good luck".
Source: RT