The police found him in a passenger bus that was moving from the department of Tolima to the province of Cali.
Members of the Colombian National Police captured Gabriel Gonzalez Cubillos on Tuesday afternoon, the man who would have murdered his own 5-year-old son in a hotel located in the Melgar municipality, in the department of Tolima.
The local news outlet Noticias Caracol reported that the man was captured by transit agents, who placed him inside a bus that was moving from the department of Tolima to the province of Cali.
According to intelligence authorities cited by that medium, the man he would have offered money to the police in exchange for his freedom. Precisely because of that bribery attempt, the officers proceeded to arrest him, pointing him out for the crime of bribery.
The murder of the child Gabriel has caused a stir in Colombia. According to preliminary versions, the small would have been suffocated on Sunday night by his father in a hotel room. After the murder, the alleged perpetrator informed his mother of the fact, accompanying the message with photos of what happened.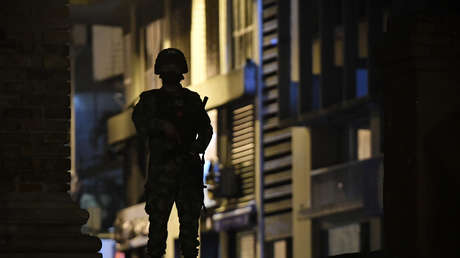 In the early hours of this Tuesday, the commander of the Tolima Police, Nestor Raul Cepeda, reported on the crime of the minor in a video broadcast on the networks.
For its part, the Colombian Prosecutor's Office reported that it had arranged a team of "criminal and forensic investigators to clarify what happened," and announced that the Bogota and Tolima sections are working jointly on the case, through the group of Boys, Girls and Teens.
Source: RT