Carlos Eduardo Rincón Silva becomes the 117th social leader to lose his life in the South American country so far in 2022.
The Institute of Studies for Development and Peace (Indepaz) reported that social leader Carlos Eduardo Rincón Silva was assassinated on Friday in the municipality of Puerto Wilches (Santander, Colombia).
🔴 *#PeaceToLead*👥 Carlos Alberto Rincón Silva📆 Date: 08/19/22📍 Place: Puerto Wilches, Santander➡️ Carlos Alberto Rincón Silva was former president of the Municipal Association of Boards of Puerto Wilches and current representative of the Afesawil employment exchange. pic.twitter.com/PvMLhziKN1

— INDEPAZ (@Indepaz) August 20, 2022
According to local media, several individuals who were traveling on a motorcycle fired repeatedly at the social leader who was aboard a motorcycle.
Behind the murder would be members of the Luis Alfonso Echavarría Bloc of the Gulf Clanwho would have spread a pamphlet in which the name of Rincón Silva appeared and where they threatened him with death.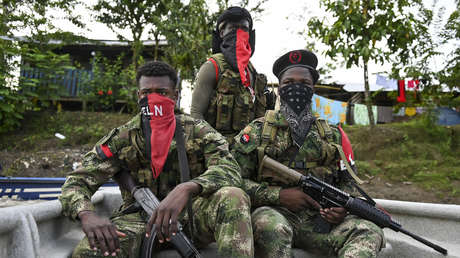 In said pamphlet, in addition, the names of around 30 people appeared, whom they urged to leave the area of ​​Magdalena Medio under threat of death. Another of the people mentioned would have been riddled months ago.
The social leader had a security scheme that, despite the constant threats he received, it was withdrawn. Given this, the victim filed a tutela action, which ruled in her favor, but the National Protection Unit would not have responded to said request.
The Police, meanwhile, reported that a special group has been created to clarify the crime and find those responsible.
With the death of Rincón Silva, the number of murders of social leaders in Colombia rises to 117 so far in 2022, and becomes the 1,344th victim since the signing of the peace agreement in 2016.


Source: RT