The PAIS party presented a precautionary measure before the Supreme Court to declare unconstitutional the law that allows three consecutive terms in the municipalities of Buenos Aires.
After the controversial rulings of the Argentine Supreme Court of Justice that suspended provincial elections, a neighborhood party asked this Monday to stop the national primary elections in August, to prevent some community leaders from agreeing to a third consecutive termThe Nation reported.
The PAIS space asked the highest court of Justice to declare unconstitutional the law of the province of Buenos Aires that enable the mayors to stay in power for three terms in a rowa standard that had been modified at the end of 2021.
Law 14,836 was sanctioned in 2016 and limited the number of possible re-elections to one, but that measure was left behind with the change approved by the Buenos Aires legislature, which benefited 91 of 135 mayors that the district has
The lawsuit bears the signature of constitutional lawyer Andres Gil Dominguez and requests an injunction to suspend the Primary, Open, Simultaneous and Mandatory (PASO) elections on August 13.
"The Opposing Arm"
At the beginning of May, the Court suspended the elections in Tucuman and San Juan, in response to lawsuits filed by opposition leaders, who challenged the legality of the nominations of two candidates for re-election. Both were Peronists and were leading the polls.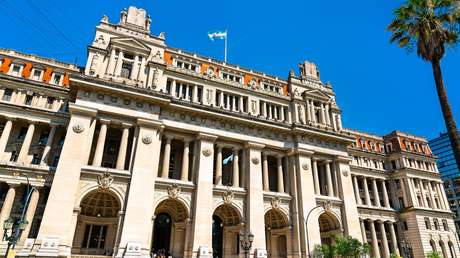 In San Juan, Governor Sergio Unac, who already won in 2015 and in 2019, was seeking his third consecutive term in this position, but in reality it is the fourth government in which he has participated as a member of the provincial Executive Power, because before he was vice-governor .
The decision of this new presentation, which would have a national scope, is now in the hands of the supreme judges, who meanwhile face a request for impeachment promoted by the Government of Alberto Fernandez in Congress.
For Fernandez, the magistrates continue to obey orders from former President Mauricio Macri (2015-2019), who during his presidency elected two of them by decree.
"They have become the operational arm of the opposition and concentrated groups of economic and media power"the Peronist president complained shortly after the rulings that affected the elections in San Juan and Tucuman.
Source: RT