Christophe Galtier has rejected the accusations of racism and vowed to take legal action for defamation.
PSG technical director Christophe Galtier is in the midst of a scandal and under charges of racism and Islamophobia following the disclosure of an email attributed to former OGC Nice sporting director, Julien Fournierin which he allegedly claimed that Galtier, who was coach of that same club in the 2021-2022 season, complained that there were too many "blacks and Muslims" in the team.
The email was released by the French independent journalist Romain Molina, who showed part of the message on his YouTube channel on Tuesday. The fragment was later verified by the team from the After Foot program, from RMC Sport, which ensures that, despite the fact that the header is missing from the electronic correspondence and the difficulties in assessing its veracity, it was indeed Fournier's words addressed to to Dave Brailsfordsports director of Ineosowner of the Nice.
Thus, according to the leaks, Fournier wrote that on one occasion he argued in his office with Galtier's son, who was also his agent, and he reproached him for having built "a team of scum"that his father cried because that was not going well, and that "There are only blacks and half the team goes to the mosque on Friday afternoons".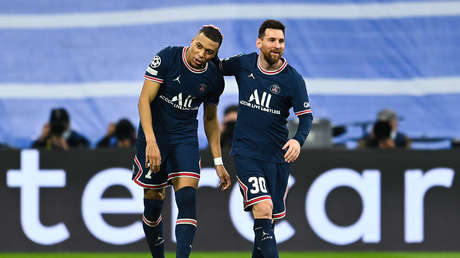 At that moment, Christophe Galtier himself entered the office and, seeing him, his son told Fournier that he could verify his words by asking his father. "He told me that yes, that you have to take into account the reality of the city and that, indeed, we couldn't have so many blacks and muslims in the team", Fournier recounted in his email when commenting on the coach's response.
Galtier also reportedly told Fournier about his evening at a restaurant the day before. "Everybody jumped on me, saying that we have a black team"The then sports director of Nice recalled his words, adding that, according to the coach, the team did not correspond to what people wanted to see.
The current PSG coach has strongly denied accusations he made racist and anti-Muslim comments while in charge of Nice, vowing to take legal action for defamation. According to a statement from his lawyer, published by the French press, Galtier "was astonished to learn of the insulting and defamatory statements" and now faces threats and harassment.
For his part, Fournier assured the local newspaper Nice-Matin, interviewed from Brazil, that he is not responsible for the dissemination of the email. "The moment these revelations are made it disgusts me as much as its content", he said. "I am in no way responsible for the dissemination of internal information from a year ago, at the time of my departure from the club", he assured.
Turkish striker Burak Yilmaz, who played under Galtier for Lille when that club won the French league title in 2021, came to his former manager's defense. "I worked with Galtier and I never felt any negative behavior from him because of my religion or nationality", Yilmaz wrote on social networks. "He is a great coach, just like a great person," he added.
Source: RT