The Argentine star admitted that his adaptation to the French club was more "difficult" than expected.
Lionel Messi revealed details of his relationship with Paris Saint-Germain (PSG) fans for the first time and admitted that his adaptation to the French club was more "difficult" than expected.
"From the beginning the reception was something very nice. Later people began to treat me differently; a part of the public in Paris, the vast majority, continues to see me and treat me as at the beginning, but yes there was a break with a large part of the fans", recognized the Argentine forward in an interview on Saturday to the television network beIN Sports.
🎙️ Lionel Messi is trusted @JferreiraBeIN en exclusivite pour beIN SPORTS !👉 They are choix de rejoindre le PSG 👉 They are adapted to Paris👉 The relationship with the supporters…📺 A retrospective interview in full samedi at 20:15 on beIN SPORTS 2 pic.twitter.com/ad9v8bTQoQ

— beIN SPORTS (@beinsports_FR) June 23, 2023
"It was not my intention, far from it, it happened like that, previously it had also happened with Mbappe and with Neymar. I know that it is his way of acting, but I remain with the people who always respected me, as I always respected everyone since I arrived. Nothing more, it's an anecdote," he added.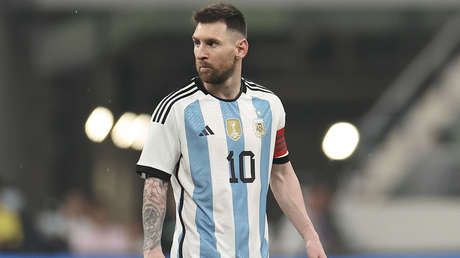 On the other hand, he stated that his adaptation to the team was more expensive than expected. "I came to Paris because I liked the club, I had friends, a lot of people I knew in the dressing room, teammates, teammates I had already met. It seemed to me that beyond what the club was, I was going to have an easier adaptation than in anywhere else I could go," he said.
Nevertheless, "It was a difficult adaptation, much more than I expected, beyond the fact that he had known people in the locker room. Arriving late, not having a preseason, adapting to the club, to a new way of playing, to the city, which was difficult at first," said the current world champion.
Messi arrived at PSG in 2021 from Barcelona FC In his two seasons at the club, he scored 32 goals in 75 games and was crowned champion twice in the French Ligue 1. However, his relationship with the institution soured after he was suspended last May for making an unauthorized trip to Saudi Arabia, something for which he later apologized.
Subsequently, the Argentine star decided not to renew his contract with PSG and announced that he will continue his career at Inter Miami of the North American Major League Soccer (MLS), whose debut is expected to be on Sunday, July 16.


Source: RT