The politician accused the US president of carrying out inconsistent policies that harm Alaska by allowing foreign adversaries "to continue winning."
Alaska Governor Mike Dunleavy told Fox News that the Joe Biden government's decision to cancel land leases in his state for oil and gas development and ban further production "doesn't make sense" and will only hurt Alaska. the country's economy. The politician accused the president of breaking the law and added that he did not remember a single case in the history of any state or empire in which the government created so much interference.
Russia, China, Saudi Arabia, Iran "are laughing at the United States," Dunleavy said. The governor added that the measure "makes absolutely no sense from any point of view" and that the only thing the US leader can achieve is to raise oil and gas prices enough to "cheap" some renewable energy sources. .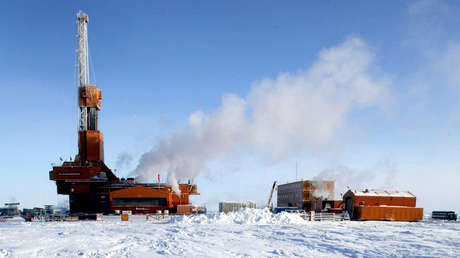 "If you are willing to break this law, you will surely break other laws."said Dunleavy, who also added that taxes from oil and gas activity in Alaska provide key funding for communities across the state and public services, schools, housing, health care and emergency services.
"There is a strange cycle taking place in which we lose income, jobs, energy costs go down. And our foreign adversaries keep winning", he said. Dunleavy believes that these policies are hurting Alaska, and indicates that the government of that state intends to challenge the president's decision in court.
Earlier, Joe Biden canceled seven oil and gas leases in the Arctic National Wildlife Refuge in Alaska signed under Donald Trump, halting years of drilling attempts in a protected region of more than 52,000 kilometers squares.
Source: RT