The entity estimates that the "speed limit" of the world economy will fall to the lowest level of the last 30 years.
The global economy's "speed limit," the maximum long-term rate at which it can grow without causing inflation, will fall to its lowest level in 30 years, ushering in a "lost decade," a report says. published this Monday by the World Bank.
The institution points out that currently there is a "worrying trend"in which "almost all the economic forces that have driven the progress and prosperity" of the developed countries during the last three decades "they are fading". As a result, between 2022 and 2030, average global GDP growth would fall to 2.2% per year, a decrease of approximately one-third from the rate observed between 2000 and 2010.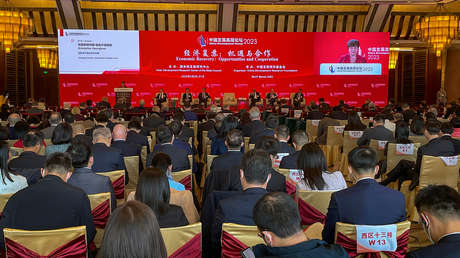 For developing economies, the fall will be "equally pronounced", falling from 6% per year obtained in the first decade of the 21st century to 4% per year for the rest of the decade. But you are dips could be much steeper in the event of a global financial crisis or recession, he warns.
"Lost decade for the global economy"
"A lost decade for the global economy could be in the offing," said World Bank Chief Economist and Senior Vice President for Development Economics Indermit Gill. Likewise, he believes that the slowdown in potential growth could have serious repercussions on the world's ability to address a growing array of challenges such as persistent poverty, divergent incomes and climate change.
However, the speed limit of the world economy can be reversed by "ambitious" policies that boost productivity and labor supply, investment, trade and help take advantage of the service sector potential. These measures could contribute to potential GDP growth by 0.7 percentage points, reaching an average annual rate of 2.9% for developed economies.
In addition, the report stresses the need to strengthen global cooperation. International economic integration has helped drive global prosperity for more than two decades, but it has failed. Restoring it is essential to catalyze trade, accelerate climate action and mobilize the necessary investments to achieve the Sustainable Development Goals established in 2015 by the UN, urges the World Bank.
Source: RT