The financial organization improved its forecast regarding the growth of global GDP, which this year will rise by 2.1%, compared to the 1.7% predicted in January.
Despite Western sanctions over the conflict in Ukraine, Russian economy will grow again in 2024supports a new World Bank forecast published on Tuesday, in which it revised its previous estimates for the global economy.
Specifically, the organization, based in Washington DC (USA), predicts that Russian real GDP will decrease by only 0.2% this year, which represents an improvement of 3.1% compared to the previous forecast, published in January. Likewise, the international entity indicates that the economy of the Eurasian country will resume the upward trend in 2024, with a "modest" increase of between 1.2% and 0.8% in 2025.
"This change primarily reflects the unexpected resistance of oil production and a higher-than-expected growth boost from 2022″, they noted from the World Bank. Similarly, they emphasized that in the face of extensive Western sanctions against its energy sector, Moscow managed to change "the destination of its oil exports without a material change in volumes".
However, the institution warned that "the continued contraction of export volumes, the weakness of demand", as well as the sanctions, "will continue to weighing down that activity". In parallel, they believe that the country's economy will face "persistent structural problems, including unfavorable demographic trends, and a low rate of investment and productivity."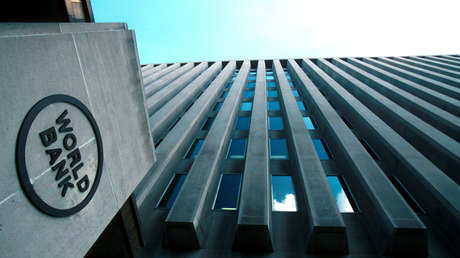 world forecasts
On the other hand, the World Bank improved his prognosis regarding the growth of overall GDP, which this year will rise by 2.1%, compared to the 1.7% predicted in January. For their part, the economies of The US and China will grow by 1.1% and 5.6%respectively.
Below we review the regional growth predictions estimated by the World Bank for 2023:
East Asia and Pacific: 5% %
Europe and Central Asia: 1.4%
Latin America and the Caribbean: 1.5%
Middle East and North Africa: 2.2%
South Asia: 5.9%
Sub-Saharan Africa: 3.2%
Meanwhile, World Bank chief economist Indermit Gill said the world economy is in a "precarious position". "Outside East and South Asia, we are still far from the necessary dynamism to eliminate poverty, combat climate change and replenish human capital. In 2023, trade will grow at less than a third of its pace in the years before the pandemic [del covid-19]Gill summed up.
Source: RT