In the current economic situation, any adverse event "could push the world economy into recession," the financial institution noted.
The world economy will grow 1.7% in 2023, forecasts the World Bank in its recent 'World Economic Outlook' report. In this way, the financial entity almost halved its forecast made six months ago, when it stated that world growth would be 3 % in 2023.
Among the causes of the economic slowdown, the World Bank lists inflation, rising interest rates, reduced investment and the conflict in Ukraine.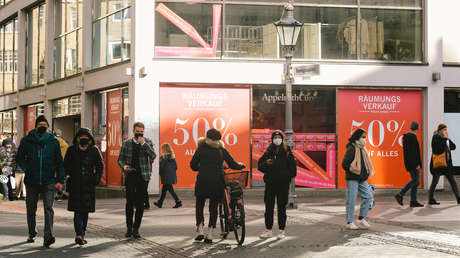 "Given the fragile economic situation, any new adverse event—such as higher-than-expected inflation, abrupt increases in interest rates to contain it, the resurgence of the covid-19 pandemic or the intensification of geopolitical tensions— could push the world economy into recession", reads a statement from the agency published this week. In this context, the World Bank stressed that it would be "the first time in more than 80 years that two global recessions have occurred in the same decade."
Regarding the forecast for 2024, the Bank estimates that the world economy will grow by 2.7%. "By the end of 2024, gross domestic product (GDP) levels in emerging and developing economies will be approximately 6% below the levels expected before the pandemic," the entity said in the statement.
For her part, the director of the International Monetary Fund (IMF), Kristalina Georgieva, declared in early January that 2023 will be worse than 2022 for most of the world economy. "Why? Because the three big economies, the United States, the EU and China, they are braking at the same timeGeorgieva explained.
Also, "the outlook is more dire" in emerging markets and developing economies, he said.
Source: RT