According to Bloomberg sources, high domestic gasoline prices jeopardize the Democratic Party's electoral prospects, and the plan to ban exports may aggravate them.
The Biden Administration asked the US Department of Energy to examine the possible consequences of the ban on deliveries of gasoline and other refined petroleum products abroad.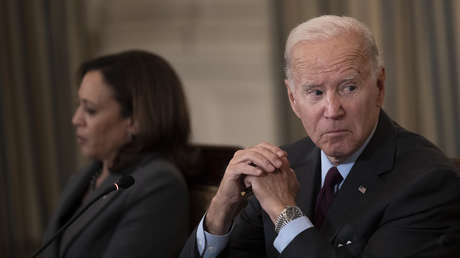 The request came after a meeting between high-ranking officials of the Biden Administration and the presidents of the oil companies. Both sides have concluded that current domestic gasoline prices pose a political threat to Democrats on the eve of congressional elections to be held in November, anonymous sources told Bloomberg on Tuesday.
The Biden Administration's plan to ban gasoline exports was criticized by oil industry representatives and market experts. They believe that the measure will further raise the domestic price of gasoline and that it will also deprive European allies of energy resources when they need them most.
"Prohibit or limit exports of refined products [del petroleo] likely to lower inventory levels, reduce domestic capacity to make the refinery, put upward pressure on consumer fuel prices, and alienate US allies during the war," the heads of the American Institute of Technology wrote on Tuesday. of Petroleum and the American Association of Fuel and Petrochemical Manufacturers in a letter delivered to Jennifer Granholm, the US Secretary of Energy.
The discussions about the possible ban on exports of North American oil refinery products take place after the decision made by OPEC + to cut oil production by two million barrels per day following the recommendations of its monitoring committee.
Source: RT