Ankara does not accept the entry of these countries into the alliance, alleging that they support Kurdish organizations considered terrorist.
The US is trying to put pressure on Turkey for its refusal to approve the entry of Sweden and Finland into NATO, the Bloomberg agency reported Monday, citing anonymous Turkish sources.
Washington has warned Ankara that Congress may not approve the sale of F-16 fighter jets if it does not support the two Nordic countries' requests to join the military alliance, said a Turkish official who preferred to remain anonymous.
Turkey demands that Sweden end its support for members of Kurdish organizations considered terrorist and extradite 130 suspects. Although he also made similar demands to Finland, he describes the level of cooperation with Helsinki as satisfactory.
Fresh tensions erupted in Stockholm last week after protesters from Kurdish movements hanged an effigy of President Recep Tayyip Erdogan, prompting Turkey to put more pressure on Sweden to crack down on these groups.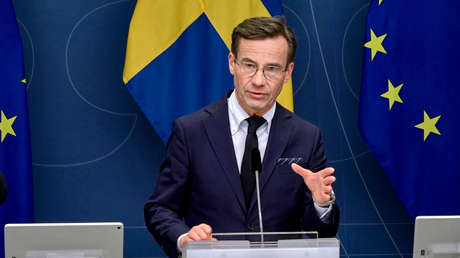 In June 2022, Ankara presented 10 conditions to lift its veto on the accession of these two nations to NATO. One of these was the demand that they support Turkey in its fight against organizations it considers to be terrorists, including the Kurdistan Workers' Party (PKK) and the Kurdish militias of the People's Protection Units (YPG, for its acronym in Kurdish). ).
Last December, Turkish Defense Minister Hulusi Akar argued that Sweden and Finland had not yet met all of his country's requirements to join NATO and until then it was impossible to approve their membership.
Sweden and Finland applied to join the alliance on May 18 last year.
As of today, 28 of the 30 members of the military bloc have ratified the request from the Nordic countries, Turkey and Hungary being the only reticent ones.
Russia, for its part, indicated that it did not consider an expansion of the alliance to be justified and that it would take response measures in the face of the growing threat near its borders with Finland.
Source: RT