The US and Japanese militaries are rapidly integrating their command structures and expanding combined operations, said the commander of the US Marine Corps in Japan.
Washington is preparing with its Asian allies to a possible armed conflict with China such as a war over Taiwan, said the commanding general of the US Marine Corps in Japan, in statements to the Financial Times. Within the framework of these preparations, the Armed Forces of the United States and Japan are rapidly integrating their command structures and expanding combined operationspoints out the medium.
Lt. Gen. James Bierman, commander of the US Navy's III Marine Expeditionary Force and Marine Forces Japan, noted that "in the last year alone" the militaries of both countries have seen "exponential increases" in their operations in the territory they would have to defend in case of war.
"We call that theatrical setting. And we're setting the theater in Japan, in the Philippines, in other places"assured the senior soldier, when talking about the training and drills for a potential future war.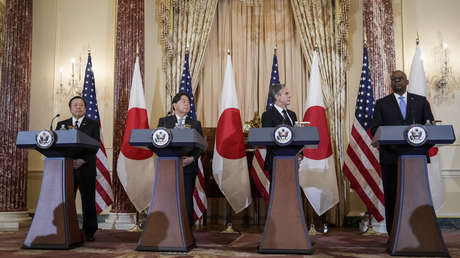 Apart from joint exercises, the Philippines plans to allow the US military to install weapons and other supplies at five more bases on its territory, in addition to the other five to which Washington already has access.
"You get a point of leverage, a base of operations that allows you to have a great head start on different operating plans. As we stand guard against the Chinese adversary, who will own the starting gun and have the potential ability to launch hostilities, […] we can identify decisive key terrain that must be maintained, secured, defended, harnessed," Bierman said.
According to him, thanks to all these preparations, the Chinese People's Liberation Army should not be perceived as an imposing military force.
"When you talk about the complexity, the size of some of the operations that they would have to perform, let's say [en] an invasion of taiwan, there will be indications and warnings, and there are specific aspects in terms of geography and time that allow us to take a stand and be more prepared", he concluded.
Source: RT