The US Treasury Secretary noted that the current situation could have indirect effects on her country but that she "would not exaggerate" the potential impact on economic growth prospects.
US Treasury Secretary Janet Yellen warned Thursday that Europe could face a "harsh winter" from rising energy prices as it cuts off Russian gas, but that such a situation will have a significant impact on the US economy.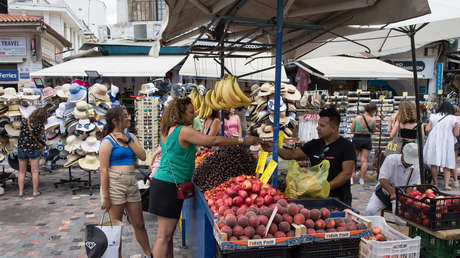 At a conference organized by The Atlantic magazine, he was asked if he thought the European Union could stop buying Russian gas without falling into recession at the same time. "It's a difficult thing to do. We are working closely with our European neighbors to help them find alternative sources," he explained. "Nevertheless, we have seen energy prices skyrocket in Europe and it is going to be a very hard winter for them", he stressed.
Also, the official pointed out that Washington is not exposed "even close" to such a scenario. However, he admitted that it could have indirect effects on his country but that he "would not exaggerate" the potential impact on economic growth prospects.
complex situation
Along these lines, the president of the European Commission, Ursula von der Leyen, also acknowledged, in an interview with CNN, that the EU has a difficult winter ahead, but that it continues to "work hard" to reduce its energy dependence on Russia.
Meanwhile, Europe is going through an energy crisis marked by the increase in gas prices that began after the application of sanctions against Russia and is causing significant damage to the European economy.
The value of gas has multiplied by seven in recent quarters and is behind a good part of the reasons for the inflationary spiral that the continent is currently experiencing, since it generates price increases throughout the economy, especially in the price of electricity.
Source: RT