Washington is not happy with the new head of the Serbian intelligence service for his allegedly pro-Russian stance, according to sources on the N1 channel.
The US threatened Serbia with freezing its cooperation in the field of intelligence by expressing its discontent with the new head of the Serbian Security Information Agency, the main body of the country's secret services, the N1 channel reports this Friday, citing "some reliable diplomatic sources".
Previously, Aleksandar Vulin served as the country's interior minister, but in December he was appointed as the new director of the Serbian Security Information Agency. In this way, he exchanged positions with Bratislav Gasic, who headed the secret service, but is now the interior minister.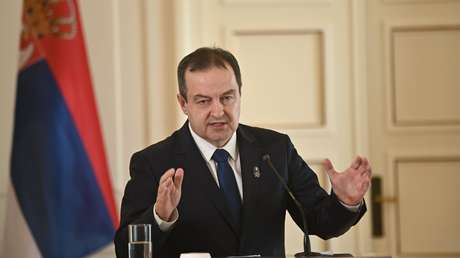 According to the outlet, Washington has expressed its dissatisfaction with the appointment of Vulin, who "is openly sympathetic to Russian policy," on several occasions to Belgrade. The discontent of the United States stems from the meetings that during his tenure as Interior Minister he held on several occasions with the secretary of the Russian Security Council, Nikolai Patrushev, with whom he agreed to cooperate in the joint fight against popular revolts, better known as 'color revolutions', political mobilizations carried out, according to their supporters, against supposedly "authoritarian" leaders.
Thus, on January 5, the US ambassador to Serbia, Christopher Hill, warned the Serbian Foreign Minister, Ivica Dacic, that cooperation between the secret services of the two countries could be "frozen". He also claimed that "personnel decisions" at the Information Security Agency pose a serious problem for the US.
According to the N1 channel, as a result of the new appointment, Washington prefers to intensify cooperation with other Serbian bodies, such as the Ministry of the Interior, for which Hill told Dacic that he will soon organize Gasic's visit to the US capital for this purpose. .
Source: RT