In an article for The Washington Times, former US Deputy Undersecretary of Defense Jed Babbin claims that Democrats do not want to appoint an inspector general to oversee Washington's assistance to Kiev because they protect the Biden family.
Washington should not send more aid to Ukraine until an inspector general is appointed to supervise this assistance and investigate alleged cases of corruption, Jed Babbin, former US deputy assistant secretary of defense, said Monday in an article published in the newspaper The Washington Times.
According to Babbin, this inspector "could conduct civil and criminal investigations to determine how much U.S. aid to Ukraine is spent appropriately, how much is lost to corruption, and who benefits," as well as "recommend prosecution of perpetrators." ".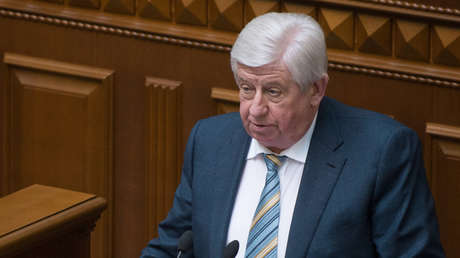 However, Democrats do not want investigations into corruption linked to kyiv because they protect US President Joe Biden and his son Hunter, the author believes. "Democrats in the Senate will certainly oppose and do everything they can to end any such effort. They fear what a new inspector general would find when examining possible corruption in Ukraine, both past and present," he noted.
In addition, the columnist stressed that there is considerable pressure from Republicans, both in Congress and from the candidates for the 2024 presidential elections, for Washington to stop helping Ukraine. This pressure, according to Babbin, reflects "considerable sentiment in Congress and among the public to end that aid," especially because "the Ukrainian counteroffensive is going too slowly."
Babbin also recalled two corruption cases linked to Ukraine and the Biden family. First, former Ukrainian Attorney General Viktor Shokin, who was investigating corruption surrounding the Burisma gas company, of which Hunter Biden was a member of the board of directors, was fired at the request of his father, who was then in office. as vice president in the Barack Obama Administration. "In January 2018, Biden boasted on video that, as vice president, he had threatened then-Ukrainian President Pyotr Poroshenko to withhold $1 billion in loans if Shokin was not fired. Biden continued to boast that the threat It worked," he said.
Second, Burisma's owner, Ukrainian oligarch Nikolai Zlochevsky, told an FBI informant in 2016 that "it costs $5 [millones de dolares] pay a Biden and 5 [millones de dolares] to another Biden." In this context, Babbin found that the inspector general could obtain "evidence of corruption (past and present) that our $77 billion in aid to Ukraine has financed."
"It is possible that the inspector general will discover that some of those funds have been diverted to provide bribes to the president, his son Hunter or the network of companies that obscure Hunter's business dealings," the columnist asserted.
In July, the White House and its Office of Management and Budget (OMB) opposed a move by Republican lawmakers to appoint an inspector general for Ukraine.
Source: RT