The State Department confirmed that Washington supports the joint adhesion of both countries to the Alliance, amid the discrepancies between Sweden and Turkey.
The spokesman for the US State Department, Ned Price, commented on Tuesday at a press conference on the possibility of Finland and Sweden joining NATO separately after Turkey refused to support the latter's entry. country to the organization following the burning of a Koran outside the Turkish embassy in Stockholm.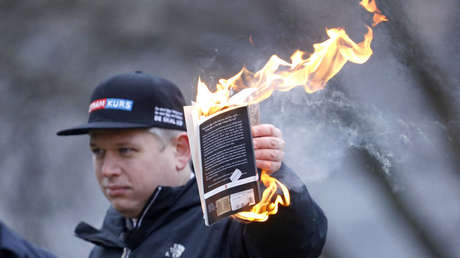 Several journalists asked Price if the US would support Finland and Sweden joining NATO separately, or if they think the two countries should join the Alliance together. The spokesman declined to comment on the possible accession of Finland without Sweden, calling that event a "hypothetical", and added that is not "a live question at the moment".
In the context of NATO membership, "there has always been talk of Finland and Sweden" together and "that's what we want to happen," Price said, adding that Finland's entry into the Alliance separately "It is a question that we are not consideringPrice stressed that Washington prefers the two countries to join NATO together.
Earlier, Finland expressed its desire to continue with the NATO integration process independently of its neighboring country, after the burning of a copy of the Koran on January 21 in front of the Turkish Embassy in Stockholm led to an increase in tensions between Sweden and Turkey. "If you can't show respect, I'm sorry, but they will not see any support from us on the NATO issueTurkish President Recep Tayyip Erdogan said after the incident.
Source: RT