According to Washington, the measure will help the island "maintain a credible defensive capacity."
The US State Department has approved the possible $500 million sale to Taiwan of infrared search and track systems for F-16 fighter jets, as well as related equipment, to help the island to "maintain a credible defensive capability".
"The proposed sale of this equipment and its support will not alter the basic military balance in the region," the Pentagon said Wednesday. Still, the move will help Taiwan "confront current and future threats, contributing to the recipient's capabilities to defend its airspace, provide regional security, and increase interoperability with the United States through its F-16 program."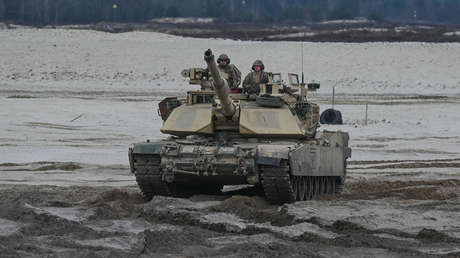 The prime contractor in the transaction would be Lockheed Martin, maker of the F-16, the Pentagon said. Its new sensor system would improve the aircraft's ability to detect threats in the air, so they are not quickly destroyed in sudden combat.
The approval of the sale by the Department of State does not mean, however, that a contract has already been signed or that negotiations in this regard have been concluded.
This week it was also announced that Taiwan will receive its first batch of M1A2T Abrams tanks from the US in 2024, the island's leader Tsai Ing-wen announced. The first 38 main battle tanks will be delivered in 2024. 42 will follow in 2025 and another 28 in 2026.
These tanks are expected to increase the combat capability and firepower of the Taiwanese Army, particularly for joint fighting, by giving them good maneuverability and the ability to respond quickly to changes on the battlefield.
Meanwhile, China accuses the US of turning Taiwan into an "munitions depot" by providing multibillion-dollar military aid. However, they say from the Asian giant, the actions of Washington and "Taiwanese separatist forces" will not deter Beijing's desire to unify with the island.
Source: RT