Britain's Energy Security Secretary Grant Shapps said the money would make it easier for kyiv to buy nuclear fuel from "safe sources" rather than Russia.
The United Kingdom announced that it will facilitate 245 million dollars to Ukraine for the purchase of nuclear fuel from Western producers, including from British companies. The news was made public while Britain's Energy Security Secretary Grant Shapps is in kyiv.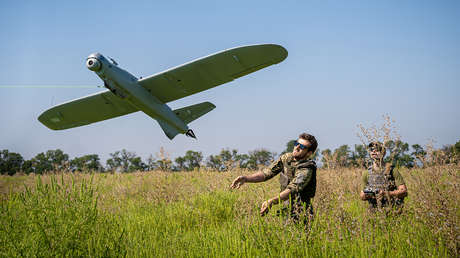 The funds will be delivered as loan guarantee through the UK Export Finance export credit agency, so that the British company Urenco supply uranium enrichment services to the Ukrainian national nuclear company, Energoatom.
Shapps stated that the fund aims to end Ukraine's dependence on Russian nuclear fuel. "This money will ensure that [el combustible nuclear] comes from much safer sources," said the British secretary. The government statement specifies that nuclear energy generates more than half of Ukraine's electricity. "The measure adopted today to support the supply of nuclear fuel will help Ukraine to stop depending on Russian supplies and strengthen its energy security" Shapps said.
Once provided, the aid will raise the total value of UK non-military assistance to Ukraine to nearly $6.327 billion. At the same time, London continues to provide military aid to kyiv, supplying the Ukrainian Army with weapons and training its soldiers.
Source: RT