The British Defense Secretary acknowledged that "there is a bit of a delay" in the delivery to kyiv of weapons from the Western allies.
UK Defense Secretary Ben Wallace believes the Ukrainian army must learn to shoot more accurately to address a shortage of shells amid the West's struggle to maintain supplies.
"If you can be precise, you don't need 100 shells," he told the Financial Times, adding that the challenge is for "Ukrainian forces to be accurate in the use of weapons".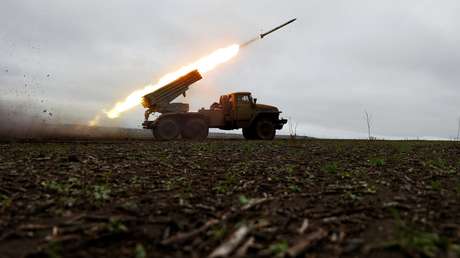 Wallace had previously stated that the Ukrainian army needs to learn how to use ammunition economically, so one of the objectives of the training program for its military is to ensure that "fight western style".
The defense secretary acknowledged, on the other hand, that "there is a bit of a delay" in the delivery to Kiev of weapons supplies from the Western allies, but noted that "he sees no indication of a strategic shortage." "There has always been a feeling of scarcity" in front, finished off.
It is estimated that Ukraine fires around 6,000 – 7,000 artillery shells every day. This week NATO Secretary General Jens Stoltenberg acknowledged that Ukrainian troops are consuming ammunition much faster than the countries of the Atlantic bloc can produce them.
Source: RT