According to experts, the increase in night temperatures could lead to an increased risk of heart attack and death.
As countries in the northern hemisphere face high temperatures, the world needs to prepare for increasingly intense heat waves, the UN warned on Tuesday.
Southern Europe is currently facing a wave of extreme heat cerberuswhile preparing for the arrival of another anticyclone coming from North Africa, charon.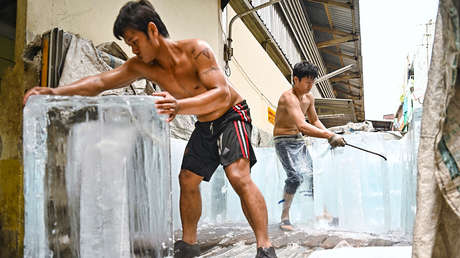 "These events will continue to increase in intensity, and the world needs to prepare for more intense heat waves," he claimed John Nairn, senior adviser on extreme heat at the UN World Meteorological Organization. "This trend shows no signs of abating," he added.
The expert warned that the El Nino phenomenon would further increase "the occurrence and intensity of extreme heat events" and warned of the growing risks to health.
In this sense, he mentioned that the increase in night temperatures "are especially dangerous […] because the body is unable to recover from sustained heat", which could lead to increased risk of heart attack and death.
"While most attention is focused on daytime highs, it is nighttime temperatures that pose the greatest health risks, especially for vulnerable populations," Nairm said.
The advisor specified that this situation does not correspond to "normal meteorological phenomena of the past" and stressed that it is a consequence of climate change.
"The impacts on the population, economies and natural environments are very serious, a recent study has calculated that last summer in Europe 60,000 more people died due to extreme heat," added the specialist.
Likewise, from the World Meteorological Organization they indicate that the month of July reflects an "extreme and dangerous" heat, while the month of June was the "hottest month ever recorded".


Source: RT