According to new evidence, the military committed up to 80 homicides of unarmed civilians between 2010 and 2013.
Commanders of the UK's Special Air Service (SAS) have allegedly erased data on killings of unarmed civilians committed by the British military in Afghanistan, The Times reports on Saturday.
According to a legal filing by Leigh Day, a firm representing the interests of Saifullah Yar, an Afghan whose four relatives were allegedly killed by SAS members, employees of the special forces headquarters "permanently deleted an unknown amount of data from the server." just before investigators arrived there to inspect it. Furthermore, it is claimed that they did so in "direct defiance" of the order to preserve information linked to SAS actions in Afghanistan.
The filing adds that the closure of the Northmoor operation, as part of which the Royal Military Police were investigating the killings and which was closed in 2017 after three years without trial, was part of a "broad and multi-layered" cover-up of killing of Afghan civilians by British military.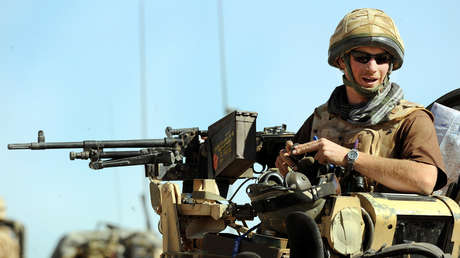 According to new evidence, members of the three SAS units committed up to 80 homicides of unarmed civilians between 2010 and 2013, while one of the soldiers killed 35 people in a single tour. Preliminary hearings on the matter will take place next week.
In addition, the UK Ministry of Defense submitted an application to allow witnesses to give their testimony behind closed doors, as well as keep it secret. The agency spokesman declined to comment on the situation.
Last December, the Ministry of Defense launched an independent investigation into alleged illegal activities by British soldiers in Afghanistan from mid-2010 to mid-2013. It was launched after the BBC revealed that an SAS unit had killed dozens of civilians in suspicious circumstances during their 6-month military operation in Afghanistan over a decade ago.
According to documents and anonymous sources cited by the chain, an SAS squad could have killed 54 unarmed people in Helmand province in 2010 and 2011, in the framework of so-called "kill or capture" missions. The main function of these operations was to detain Taliban commanders. The BBC also reported that the military planted AK-47s at the scene to justify the killing of unarmed men.
Source: RT