The former commander of the United Self-Defense Forces of Colombia (AUC), Salvatore Mancuso, also participated remotely in the meeting.
The Colombian government held a second meeting with former members of the United Self-Defense Forces of Colombia (AUC) to evaluate the proposals of that demobilized paramilitary group in the "total peace" process promoted by the government of Gustavo Petro.
The high commissioner for peace, Danilo Rueda, led the meeting in which the former paramilitary chief Salvatore Mancuso, who received conditional release last March from a prison in Atlanta (USA), also participated. of the Court of Justice and Peace to expedite their possible repatriation to Colombia.
Mancuso, alias 'El Mono', was extradited to the US in 2008. It is assumed that he would return to his country to be tried because three years ago he served his time in prison in the US. However, there is controversy because his defense He maintains that he would be in danger if he returns to a Colombian prison, while the authorities in his native country expedite the processes so that he returns and collaborates with justice.
The AUC was a counterinsurgent, drug-trafficking, and far-right paramilitary organization that operated between 1997 and 2006, and which has been linked by several of its former members to former Colombian President Alvaro Uribe.
What topics were covered?
During the working day, where almost all the high commands of the extinct AUC were present, it was agreed creation of technical tableswhich are based on the common diagnosis on the status of the demobilization process that has almost reached two decades, collects a statement published on the networks.
The topics addressed were the "legal uncertainty" perceived by the demobilized, the status of the delivery of goods and reparation for the victims, the violent death of more than 4,000 former members of the AUC and their reincorporation and physical safety.
In the same way, the contributions of learning and recommendations for the development of peacebuilding processes in the territories were discussed.
The document reports that during the Petro Administration there have been several one-on-one conversations with former paramilitary commanders to "learn about their experience and some of the conclusions that their process of transition to civilian life left."
These exchanges have also served to inquire about the possible blunders of that peace process promoted by Mancuso and Vicente Castano, which was finally sealed in 2005 in the Justice and Peace Law.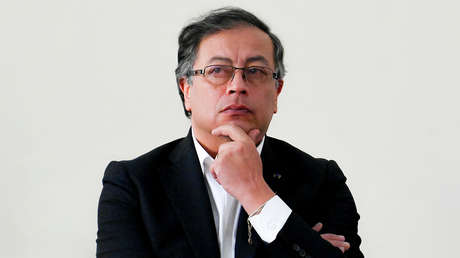 The statement states that, according to some opinions, the errors "motivated the rearmament of some of its structuresas well as the emergence and expansion of new armed groups".
This meeting occurs after the former paramilitary commanders sent a public letter to the Colombian president in mid-March asking him for a public debate in which they could show their "contributions" to peace and reconciliation in the country.
Source: RT