The legendary criminal's son will donate the proceeds to an animal shelter.
In an unusual event, Martin Murano, son of the Argentine serial killer Mercedes Bolla Aponte, better known as Yiya Murano, He put up for auction a set of tableware that includes the cups in which his famous mother mixed tea with cyanide to kill her victims.
"I want to turn something macabre into something useful"stated the man in an interview on the Todo Noticias channel that immediately went viral, since Murano is one of the most legendary criminal women in the South American country.
Martin, who never got along with his mother, explained that he does not intend to profit from the profits, since what he obtains from the macabre tableware will be donated to a dog and cat shelter, located in the city of Mar del Plata. In principle, ask for at least $20,000.
"LET'S TRANSFORM SOMETHING MACABRO INTO SOMETHING USEFUL" 👀🫖☕ This is what the Mercado Libre publication says. According to the description, the tea set with which Yiya Murano murdered one of his first victims, is being auctioned for whoever makes the best offer from U$D 20,000.🟡 According to the… pic.twitter.com/mUgEymPpUh

— Boing 97.3 (@radioboing) September 6, 2023
The woman, who died in 2014, was a lender who in 1979 was accused of having murdered Nilda Gamba, Lelia Formisano and Carmen Zulema del Giorgio de Venturini, to whom she owed money.
In all cases, the method was cyanide poisoning, although only with Giorgio de Venturini was the evidence conclusive.
After a series of judicial twists and turns, in which she was sentenced, acquitted and convicted again, Murano was finally free in 2001. Since then, His life has been captured in books, documentaries and television programs.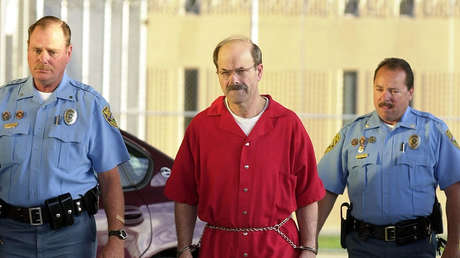 Furthermore, in 2016 her son published his own autobiography in which he revealed that his mother had confessed to him that, in fact, she committed all the crimes with which she was accused.
In the interview, Martin explained that, when Yiya died, he gave the porcelain tableware to a friend's mother, but she died recently, so they returned a gift that incites the morbidity of the criminal world.
"It's macabre, with one of those cups I have here they murdered a person that I loved more than if she were my aunt," he said in reference to Nilda Gamboa, Yiya's neighbor.


Source: RT