In the report, the body defends the professional disqualification of the accused from work related to minors and the establishment of compensation for the victims.
The Spanish Prosecutor's Office made an unprecedented request in its annual report presented this Thursday: that the cover-up that the Catholic Church has carried out in cases of pedophilia be thoroughly investigated.
For the first time, the Public Ministry, in its report presented by the State Attorney General, Alvaro Garcia Ortiz, included a section with its actions against the scourge of sexual abuse in the ecclesiastical spherein which he urges senior prosecutors to deepen their investigations against representatives, such as bishops and cardinals, who tried to hide the facts.
Among its recommendations is "also evaluating, when the necessary incriminating elements are present, the extension of the accusation to possible cover-up conduct by the representatives of the religious institutions that could have been carried out prior to the complaint".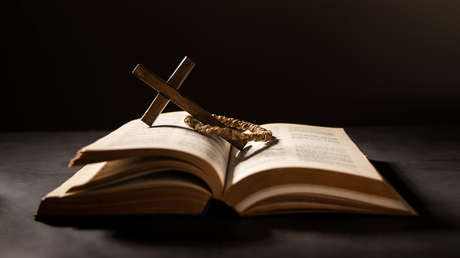 "And from which both criminal and civil responsibilities may arise," he added.
It also asks that "the professional disqualification of the accused" be requested "to perform any work related to minors and work so that it is specifically determined"the compensation for civil liability to which the victim is entitled, which must include moral damages and psychological injuries".
"Criminal reality of unquestionable seriousness"
The text denounces that there is little information on the subject and points out the need for those affected to find a response from the Public Prosecutor's Office.
"The State Attorney General's Office has assumed the institutional commitment to offer a response to the victims of a criminal reality of unquestionable severity, such as sexual abuse and assault on minors committed in religious contexts, through the monitoring, study and coordination of these crimesin view of their social significance and the number of especially vulnerable people affected by them," he assures.
75 cover-ups never tried
According to the newspaper El Pais, which has an updated database of cases of pedophilia within the Church, in criminal proceedings for this type of crimes concealers are not prosecuted or punisheddespite the fact that the victims refer to them in their stories.
In the Spanish newspaper's list, there are at least 75 bishops and superiors accused of "covering up, silencing or covering up" abuses in recent decades. No one has sat on the bench to answer for it.
At the beginning of June, the Spanish Episcopal Conference admitted in its report 'To give light' almost a thousand cases of abuse of minors within the church.
The victims denounced 728 aggressors within the Catholic Church, 99% of whom were men. Also the vast majority of the victims, a 82.62%are boys, compared to 17.38% of cases in which the abuse was suffered by girls.
Source: RT