The Colombian president, Gustavo Petro, asked to economically unblock Venezuela to "stop the humanitarian disaster" that is being experienced in the Darien Gap, a jungle and swampy area that unites Colombia and Panama, and which is used as an irregular migration route.
In an interaction on platform
This exhortation was made the same week that the United Nations (UN) expressed its concern about "the risks and vulnerabilities facing unprecedented numbers of migrants and refugees crossing the Darien Gap on their journey to North America.
This international organization asserted that, so far this year, more than 330,000 people have crossed that dangerous jungle area, which corresponds to "the highest annual figure registered to date." In 2022, according to estimates, some 248,000 people would have entered through that same step.
What has Panama said?
The Panamanian authorities have asked for the collaboration of the governments of the region, given the overflow of migrants who use that Central American country as a transit point.
Faced with this problem, which has even affected the indigenous peoples who live in Darien, the Central American nation has said that evaluates closing the land border with Colombia to rethink entry mechanisms, and establish norms and requirements that allow controlled entry.
This Friday, the general director of the National Immigration Service of Panama, Samira Gozaine, announced at a press conference a series of administrative measures that will be applied.
Starting today, the reduction of the tourist visa period will be set – which will go from 90 to 15 days – after a profile of the people entering that Central American country. In addition, an economic solvency of 1,000 dollars to remain in Panamanian territory.
Likewise, immigration control and assistance points will be removed in the hamlets of Bajo Chiquito and Canaan Quincein Darien, given the impact on safety and health that migrants have caused in host communities.
Gozaine reported that the capacities for expulsion of irregular migrants who have criminal records will also be increased.
Samira Gozaine, director of @migracionpanamaannounced the new immigration measures that Panama will implement. The tourism period will be reduced from 90 to 15 days, "not for all nationalities and according to profiling," and financial solvency of a thousand dollars or more will be required. pic.twitter.com/jHoFdG4b75

— Telemeter Reporta (@TReporta) September 8, 2023
Last week, the foreign ministers of Costa Rica and Panama met and agreed to define a "border free movement zone", given the exponential increase in the number of migrants who have entered through the border with Colombia.
For now, it is expected that in mid-September there will be a meeting between Petro and his Panamanian counterpart, Laurentino Cortizo, during the UN General Assembly, to discuss this issue.
Close the border with Colombia?
Last August, Gozaine asked to close "indiscriminate entry" through Darien, within the framework of the Regional Migration Conference.
"What we see in Darien is neither humane nor humanitarian: girls raped, dead, pedophiles walking with them, parents dead next to their children," he lamented.
Gozaine maintained that these displacements are not "a product of forced human mobility" and based his statement on the testimonies they have collected on the border with the South American country: "They always tell us the same facts: people who sell them the 'American dream' and who tell them that it is easy to get by", held.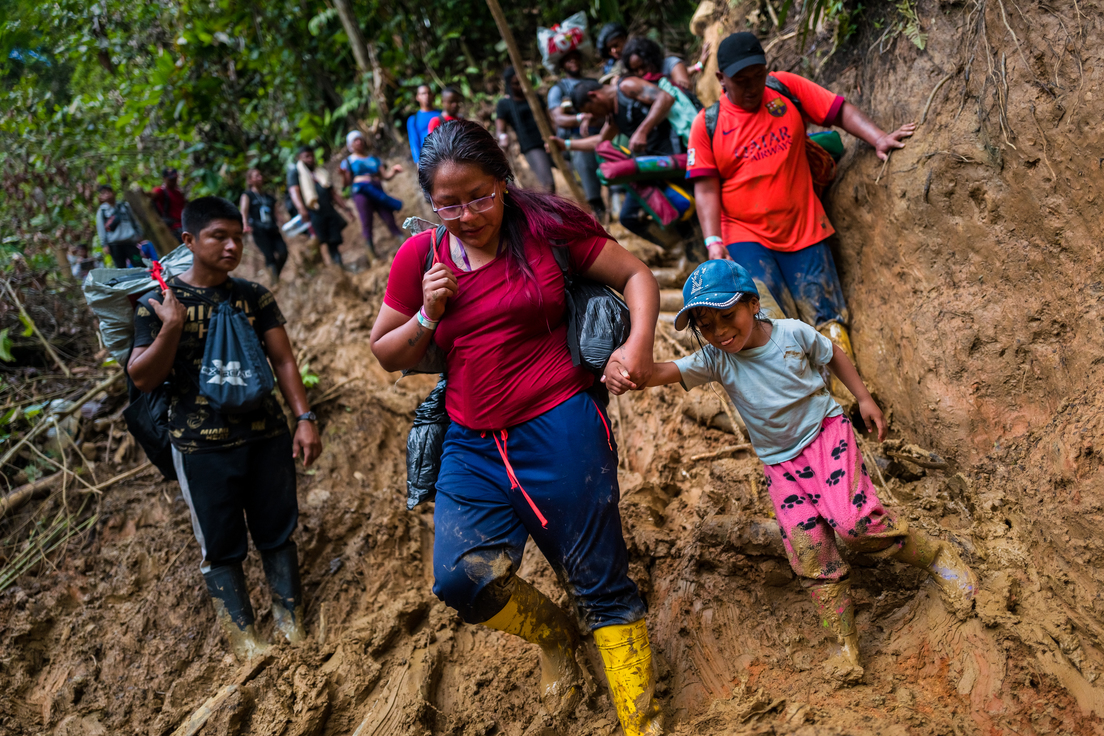 On the Venezuelan issue, he asserted that of the 10,000 citizens who were voluntarily repatriated, "there was not one who said he did not want to return to his country." Furthermore, he added that "they all agreed that they had been sold the dream of crossing this road as if it were a tourist package."
When referring to Colombia, the Panamanian official said that the number of nationals of that country who pass through the Darien jungle "has considerably increased".
According to the head of Immigration, Panama has spent more than 70 million dollars in food and assistance to those who have mobilized through Darien. According to data managed by that organization, the figure amounts to 352,000 people, so far in 2023.
Venezuela's position
Meanwhile, the situation in Venezuela is well known. President Nicolas Maduro has denounced that his country has been severely affected by the unilateral coercive measures of the US, "to politically manipulate and instrumentalize the issue of migration" on an international scale.
"Venezuela was squeezed, attacked, sanctioned and part of the population made a decision: to migrate," he said. According to data managed by the Venezuelan government, "more than half of the population" that migrated between 2018, 2020 and 2021, has returned to their country of origin. However, there are no official figures.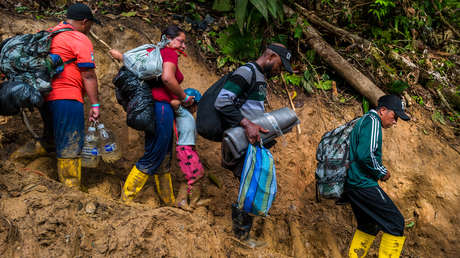 In a message to the UN, the president expressed that Venezuelans have emigrated in recent years, mainly for economic reasons.
Venezuela has been subject to 930 unilateral coercive measures, 60% of which were imposed by US authorities. This has affected oil production since 2015, resulting in the loss of 232 billion dollars and the blockade abroad of 22 billion dollars.
Along these lines, Petro advocated this week for the lifting of sanctions on Caracas, as one of the most effective measures that could stop the flow of migrants undertaking the dangerous journey through the Darien jungle. However, according to the records of the immigration authorities, those who cross are not only of Venezuelan nationality.
If you found it interesting, share it with your friends!


Source: RT