On February 14, a plot came to light that resulted in the arrest of several people involved, including former Socialist deputy Juan Bernardo Fuentes.
The spokesperson for the PP in the Spanish Congress of Deputies, Cuca Gamarra, believes that if the PSOE does not want to form a commission of investigation in the lower house on the 'Mediator case' it is because it is hiding something, as she commented in an interview granted this Saturday to RNE.

Gamarra said she was surprised that the main government party has avoided an investigation of said "crime plot"whose leader —he stressed— was one of its members, former deputy Juan Bernardo Fuentes.
"What we should have expected from the PSOE is that, at least, […] I would have wanted the investigation to go to the end, if only to restore honor to the Congress of Deputies and with it to its parliamentary group," he said.
In this sense, he insisted that when someone fears that an investigation commission will be carried out on an issue that affects them, it is because they have something to "cover up and hide." For this reason —he added—, the PSOE "is capable of delivering and exchanging trading cards with ERC and with Bildu so that this commission does not continue forward."
"Why don't you want it investigated?"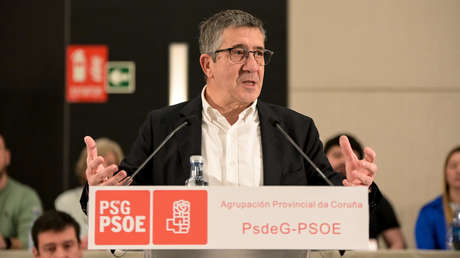 "What I wonder is what they hide, if this affected many more people than just Tito Berni," he continued. "Why don't they want it to be investigated? When you don't want it to be investigated, it's because he has something to hide," he reiterated.
The politician recalled that Pedro Sanchez became president of the Government saying that he was going to fight corruption, and now —he denounced— "what he is trying to cover up is the corruption that has affected his parliamentary group."
On February 14, the "Mediator case" came to light with the arrest of several involved, including Bernardo Fuentes. The investigation of the case, which involves politicians and businessmen, has revealed extortion and bites in exchange for obtaining privileges such as public contracts or European aid, as well as payments for celebrations among those involved in the plot with drug use and the participation of prostitutes.
Source: RT