He has been detained on charges of espionage since February 28 when he was covering the Ukrainian refugee crisis.
The Polish court in Przemysl, in the southeast of the country, decided this Thursday to extend for another three months the preventive detention imposed on Spanish journalist Pablo Gonzalez, who has been deprived of his liberty since he was arrested on February 28.
is the third time that Gonzalez suffers an extension of provisional prison. The Polish authorities accuse him of espionage, of using his profession to cover up intelligence activities in favor of the Russian Government, for which he faces a sentence of ten years in prison.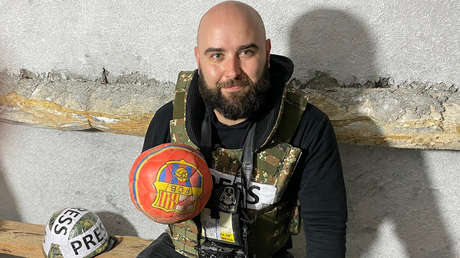 For the journalist's Spanish lawyer, Gonzalo Boye, as well as for his family, Gonzalez was detained solely by virtue of his double nationalityRussian and Spanish, and the exercise of their profession.
During the nine months he has been in prison, the photojournalist has been subjected to a harsh regime with strict conditions of almost solitary confinement, with the authorization of visits only from his Polish public defender and the Spanish consul. Just this week he has been able to receive the first visit from a person close to him, his wife, Oihana Goiriena.
Goiriena has indicated that he found him physically and psychologically well and that he has been grateful to learn of all the support received during this time.
More information shortly.
Source: RT