The Polish ambassador to France declared on Saturday that his country "will have no choice but to enter the conflict" between Russia and Ukraine if it "does not defend its independence."
The Polish Embassy in France has qualified a statement by Ambassador Jan Emeryk Rosciszewski about Warsaw's supposed willingness to go to war with Russia, in relation to the armed conflict in Ukraine.
In a interview With the French media LCI, the senior diplomat said this Saturday that his country will have no other option than to confront Moscow militarily, in case Kiev cannot resist the advances of the Russian Army.
"If Ukraine does not defend its independence, we will have no choice but to enter the conflict", said Emeryk Rosciszewski.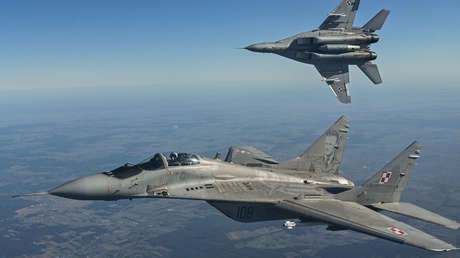 However, in the release published this Sunday, the diplomatic mission asserted that the phrase, which caused outrage in the Polish community, was said "out of context" and, subsequently, misinterpreted by the press.
"During the half-hour conversation with the journalist, Ambassador Rosciszewski defended the need to support Ukraine by the allies," the text says.
"A careful listening to the entire conversation makes it clear that there was no announcement about direct involvement of Poland in the conflict, but only a warning about the consequences of a defeat for Ukraine", said Polish diplomacy. In this sense, it clarified that the ambassador referred to the risk that "Russia will drag more Central European countries into the war". .
The Embassy pointed out that Rosciszewski's comment "fits" with the position of the Polish president, Lech Kaczynski, who has already warned of the possible effects of the escalation. In addition, he stated "the following statements" of the ambassador's speech must be understood.
"In the following passages, the ambassador makes it clear that Poland is not at war", asserted the Embassy, ​​which criticized "the search for a sensationalist statement that does not fit with the constant efforts of Poland during the last year."


Source: RT